#AgentsofCompass named to Real Trends
Today's REAL Trends The Thousand honors the most outstanding real estate professionals, both individuals and teams, in the U.S. We are proud to recognize the achievements of our distinguished Compass agents in California.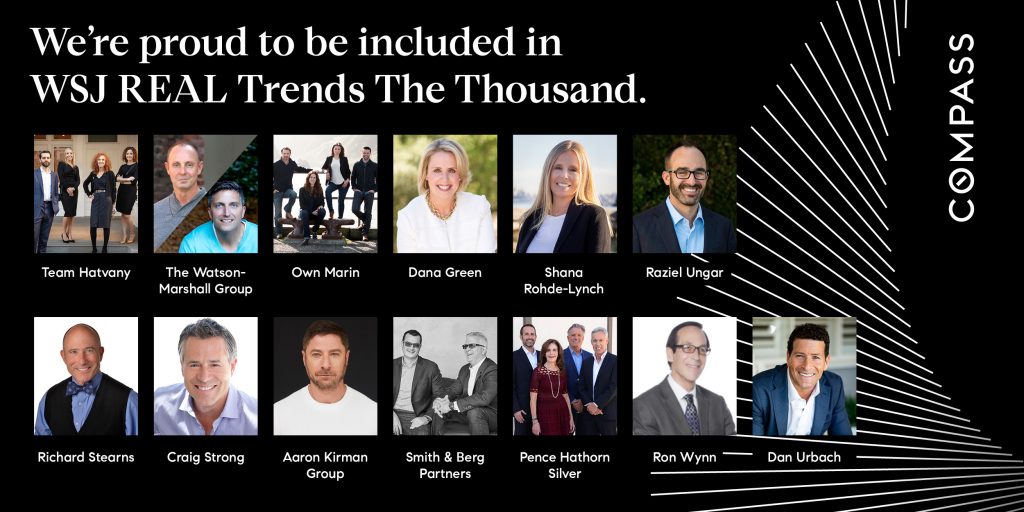 San Francisco Bay Area
Dana Green
Shana Rohde-Lynch
Raziel Ungar
Team Hatvany
Own Marin
The Watson~Marshall Group
Los Angeles
Craig Strong
Richard Stearns
Ron Wynn
Dan Urbach
Aaron Kirman Group
Smith & Berg Partners
Pence Hathorn Silver
These industry leaders dream big, guiding their clients home with integrity, an entrepreneurial spirit, and commitment to their communities. We're proud to work alongside them each day to accomplish our mission: to help everyone find their place in the world.