Bay Area Homebuyers Still Lead the Nation for Down-Payment Size
The average U.S. down payment was $20,000 in the third quarter, a 17-year high.
Buyers in the San Jose and San Francisco metropolitan areas again made the largest down payments in the country, a respective $247,000 and $170,000.
San Jose has the nation's largest number of co-borrowers, with more than half of loans involving multiple mortgage holders.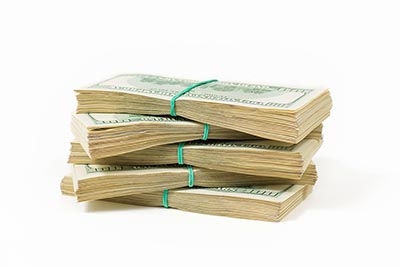 The average U.S. down-payment size reached a new high in the third quarter, with Silicon Valley homebuyers putting down 12 times the national amount.
ATTOM Data Solutions' latest U.S. Residential Property Loan Origination Report says that the median down payment for single-family homes and condominiums was $20,000 in the third quarter, the highest since the company began tracking that data 17 years ago. That represents 7.6 percent of the national median sales price of $263,000, the largest percentage recorded since 2013.
"Buying a home has become a full-contact sport in many markets across the country, and buyers with the beefiest down payments — not to mention all-cash buyers — are often able to muscle out those with scrawnier savings," ATTOM Data Solutions Senior Vice President Daren Blomquist said in a statement accompanying the report.
The median down payment was more than $50,000 in just one-dozen of the U.S. real estate markets included in the analysis, and as in the second quarter, that includes the Bay Area's two largest cities.
Homebuyers in the San Jose metro area made average down payments of $247,000, again the most in the country. That translates to 25.5 percent of the region's $970,000 median sales price. To amass that hefty sum, many Silicon Valley homebuyers are turning to family members for assistance. Also as in the second quarter, San Jose had the largest number of co-borrowers in the U.S., with 51.1 percent of single-family homes in the region involving multiple mortgage holders.
San Francisco buyers made the nation's second-largest down payments — $170,000 — although that number was down $6,000 from the second quarter. That represents a 22.4 percent down payment on the median-priced $760,000 property.
Even Bay Area buyers who manage to save a six-figure down payment still have to compete with all-cash buyers. According to an August analysis by Pacific Union Chief Economist Selma Hepp, all-cash buyers are responsible for about 25 percent of home purchases in the Bay Area, though that number can range as high as 70 percent when broken down by county and price point.
(Photo: iStock/????? ??????)