Bay Area Housing Inventory Further Tightens in November
The median sales price for a single-family home in the nine-county Bay Area increased by 12.5 percent year over year in November to $910,350.
Home prices rose from November of last year in all nine Bay Area counties, with six seeing double-digit percentage point appreciation.
Seven Bay Area counties have the state's most severe inventory shortages, with less than two months of supply.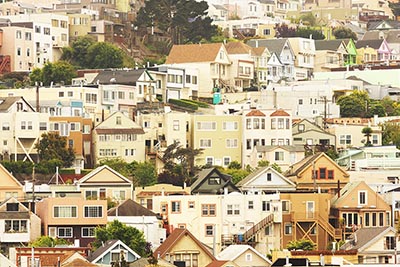 Stubbornly low supply conditions did not improve in California or the Bay Area on an annual basis in November, pushing prices up by double-digit percentage points in six local counties.
The latest home sales report from the California Association of Realtors says that the state median sales price for a single-family home was $546,820, up 8.8 percent from November 2016 for the largest annual gain in nearly two years. Home prices increased in 45 of 51 counties for which CAR tracks data, with double-digit percent gains recorded in 23 counties.
The nine-county Bay Area led the state's major regions for annual appreciation, with the median sales price climbing by 12.5 percent from November 2016 to reach $910,350. Home prices appreciated year over year in every local county, with six recording double-digit percent gains: Santa Clara (27.0 percent), San Mateo (22.1 percent), Marin (17.1 percent), Sonoma (13.3 percent), San Francisco (10.3 percent), and Alameda (10.0 percent).
Like last November, four of those counties were California's only seven-digit housing markets. San Francisco was the state's most expensive county, with a median sales price of $1,500,000, followed by San Mateo ($1,486,000), Santa Clara ($1,282,500), and Marin ($1,230,000) counties.
In what has become an all-too-familiar refrain, a pronounced lack of homes on the market fueled the price growth statewide and locally. California's months' supply of inventory dropped to 2.9 in November, down on both a monthly and yearly basis. The nine county Bay Area's MSI ended the month at 1.5, also down from October and November 2016.
Supply declined year over year in eight of nine counties, with conditions in Solano County unchanged. San Francisco has the state's most severe inventory shortage, with a 1.1-month supply, while Santa Clara, San Mateo, Alameda, Marin, Contra Costa, and Sonoma counties all have less than two months of supply. Overall, there were 17 percent fewer Bay Area listings than at the same time last year, with Santa Clara County seeing a substantial 36 percent drop.
CAR President Steve White expressed concern about the state's deteriorating affordability conditions, pointing to particularly slim supply levels at lower price points. Senior Vice President and Chief Economist Leslie Appleton-Young echoed his sentiments, referencing the Federal Reserve's decision to raise interest rates last week and more expected hikes in 2018.
"As rates rise, the cost of homeownership will go up, and housing affordability will further deteriorate if the trend continues," she said.
(Photo: iStock/ChuckSchugPhotography)