Bay Area Pending Home Sales Nearing Year-Long Slide
U.S. pending home sales dropped by 2.6 percent in August from one year ago.
California pending home sales declined by 3.5 percent year over year.
In the nine-county Bay Area, pending home sales decreased by 11.6 percent from last August, the 11th straight month of annual declines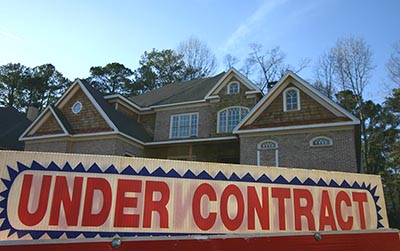 Pending home sales declined nationwide, in California, and in the Bay Area in August, once again the result of more willing buyers than properties for sale.
A report from the National Association of Realtors says that U.S. pending home sales declined by 2.6 percent on an annual basis in August. Pending home sales have dropped year over year for four of the past five months, which caused NAR to downgrade its 2017 home sales forecast to 5.44 million, a projected decrease of 0.2 percent from last year.
"August was another month of declining contract activity because of the one-two punch of limited listings and home prices rising far above incomes," NAR Chief Economist Lawrence Yun said. "Demand continues to overwhelm supply in most of the country, and as a result, many would-be buyers from earlier in the year are still in the market for a home, while others have perhaps decided to temporarily postpone their search."
Shrinking inventory and affordability also once again took their toll on Golden State pending sales, which dropped by 3.5 percent year over year according to the California Association of Realtors' latest Pending Home Sales Index. Contract activity has declined statewide in seven of the past eight months, which CAR projects will lead to a slow fall real estate season.
In the nine-county Bay Area, which has the state's most severe housing inventory shortage, pending sales declined on an annual basis for the 11th consecutive month, falling by 11.6 percent from August 2016. Pending sales in San Mateo County declined by 14.0 percent year over year, the largest decline of any county for which CAR tracks data. Pending sales were also down by double-digit-percentage points in Santa Clara and San Francisco counties, a respective 13.4 percent and 11.8 percent.
CAR's Market Velocity Index indicates that there were 69 percent more properties sold in August than there were new listings coming to market to replace them. California has seen its housing supply drop by 45,000 units so far this year, which foreshadows more buyer competition and price appreciation for the rest of 2017.
The state's inventory crunch remains real estate professionals' top concern, cited by 35 percent of respondents to CAR's accompanying Market Pulse Survey, up substantially from last August. Twenty-seven percent of real estate professionals pointed to California's deteriorating affordability conditions as a chief worry, while 23 percent are concerned about overinflated home prices and the possibility of another bubble.
(Photo: iStock/RBFried)