Black Professionals Spotlight: Levitate Studio
Blaine Casanave is the Principal of Levitate Studio, a San Francisco based creative consultancy and real estate media production house since 2015.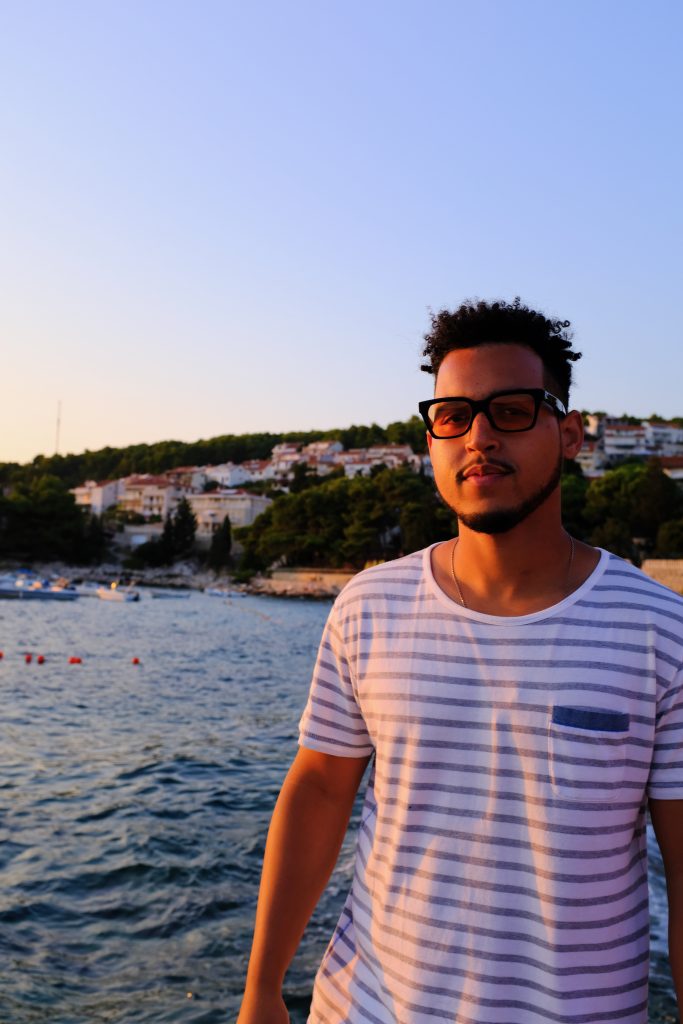 Tell us about your business, how you got started, and why you're passionate about it.
I've been drawn to unique architecture and beautiful spaces for as long as I can remember. Even as a kid growing up in the suburbs of the East Bay, I'd beg my parents to take weekend jaunts into the city to see all of the towering buildings downtown. This extracurricular interest carried on innocently for many years.
While attending Morehouse College in Atlanta, I pursued a degree in Business, and subsequently worked on Wall Street and in management consulting. But outside of this traditional corporate path, I followed my innate curiosity and pursued formative creative endeavors in photography and documentary filmmaking. After catching the camera bug hard, I realized that this path chose me. In the 1950's, my grandfather actually started one of the first black-owned photography studios in California, so the passion to capture beauty on camera is in my blood.
Levitate Studio is a culmination of my affinity for elegant structures and interiors, and bringing their best qualities to life on the screen. We specialize in top quality videography and photo services for luxury real estate in the SF Bay Area.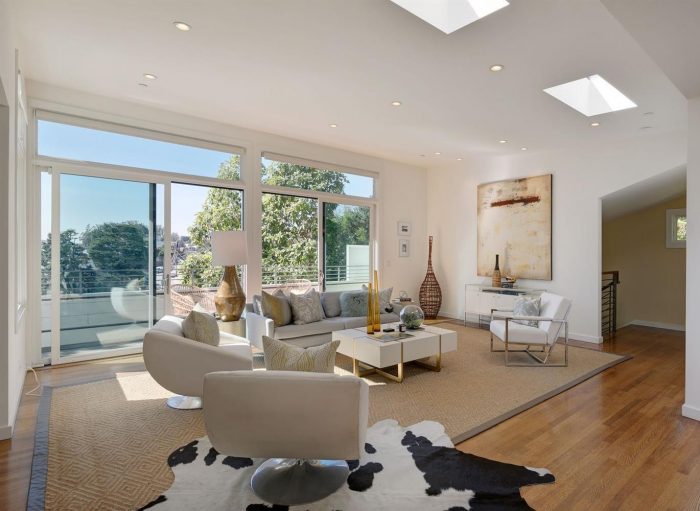 What do you want real estate agents to know about hiring you?
When you work with us, you're getting a fresh perspective that shines through in our video and photography work. Each property is unique and deserving of content that rises to meet its sophistication. For listings in San Francisco and the greater Bay Area especially, modern content really resonates with digitally-native, young buyers.
As a millennial myself, I leverage this understanding to incorporate fresh, vibrant music – not dated, cookie-cutter tracks – and cinematography that would be at-home on Million Dollar Listing or Selling Sunset, rather than boring, glorified slideshows. My goal is to curate a vibe that helps you, the agent, attract the right buyers and impress your clients. Constructing the right visual texture comes from collaborating with you and bringing my culture-forward perspective on the details.
If you like getting a different videographer every time you make a video, and the varying results that can come with that, then working with a large agency may be for you. But if you appreciate a marketing partner who is consistent and dependable, is personally invested in your success, and who elevates the taste level of your media, let's talk. My goal is to build a genuine relationship with you and become the partner that you are always excited to call.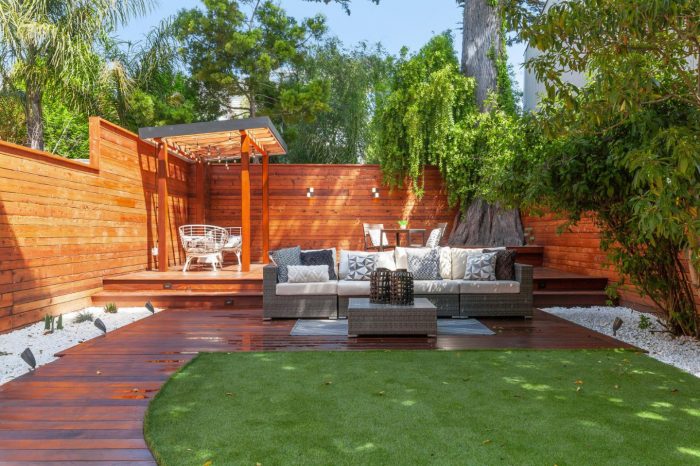 Where do you see your field heading in the future?
Now, more than ever, buyers are scrolling through Zillow and perusing photos, videos and Matterport models before they even think to go see a property in person. According to NAR's pre-pandemic figures, 84 percent of home buyers searched for their homes online. So, even when Covid has passed, many of these behavior shifts will be here to stay.
As the universe of buyers changes and expands, the ways we show homes must evolve as well. With our devices becoming critical to so many tasks on our to-do lists, we miss opportunities if we don't take advantage of the tools at our disposal. Agents should continue to get well versed on meeting buyers where they are: working on their iPhones and laptops, watching YouTube videos and scrolling social media. Unique, engaging content is a critical lever for differentiating listings for buyers. It also can go a long way in showing sellers how committed you are to effectively marketing their listings and getting them top dollar for their homes.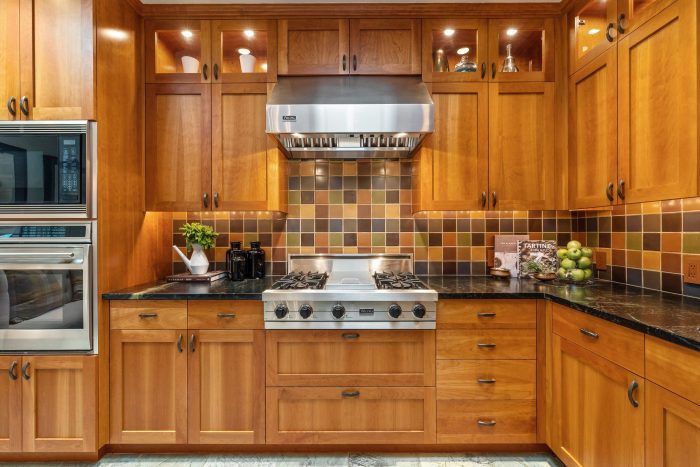 Are there any trends in your field that you're a fan of?
I'm super excited about where 3D rendering is headed. I think that its utility is finally becoming better understood. Virtual staging is now being used for real estate listings to great effect, and I believe other types of 3D renderings will be produced at increasingly detailed levels of fidelity. It is now possible to not only do a traditional rendering of the outside of the structure, but we're able to cover every square foot of the inside of the house as well, and can turn them into dynamic video tours. This will help buyers, architects and builders to supercharge their planning processes, enabling them to better envision and model the types of renovations and ground-up construction that they dream up. We've been working with some talented 3D artists and am very excited to add 3D rendering to our services in Q1.
What is your favorite project you've worked on and why? Link?
My favorite project this year was a video I shot for one of Compass' very own, Joske Thompson. We worked together to come up with a solution for a loft that was sitting on the market. During the process, I came up with ways to visually demonstrate the personality and versatility of the space through methods that simply weren't possible with photography or Matterport. One of the highlights of the condo was a massive downstairs area that could quickly and simply be sectioned off from the upstairs for privacy. We decided together to highlight this. Some creative collaboration and a little bit of movie magic allowed us to represent this important feature in the rich motion that only video can provide. I had a lot of fun playing a part in reviving this listing, which ultimately sold.
Agent Testimonial
"Blaine is a creative and talented videographer. His instinctual abilities, creativity & compassion in showcasing your property are just a few of the reasons that make him a pleasure to work with. If you're looking for a powerful video and a great experience Blaine is your man!"

Joske Thompson, Compass agent
What keeps you motivated?
I'm motivated by the pursuit of constant improvement. I love learning new skills, so it excites me when we have a project that allows me to use new gear, experiment with different techniques and otherwise elevate my domain knowledge while executing on the overall customer experience. There is always more to learn, so it's great to be in an industry that is continuously evolving and full of action. When I see that our latest project is better than our last, I know that I'm on the right path.
What's your favorite thing about your job?
There is something magical about seeing an unassuming (or ornate) home from the street, then being lucky enough to walk in and see what it's like inside. I still feel a sense of child-like wonder every time I walk into a new space and have the privilege of experiencing what is behind closed doors.
One of my favorite aspects of the job is building relationships with star agents and working through situations that require creative solutions. There have been times when I've needed to shoot content in a home that the seller was still living in, but the realtor trusted me to deal with them directly and manage their presence during the shoot. I thrive in situations that require a high level of personal touch, like this one, and they provide another way to reward my clients for trusting me.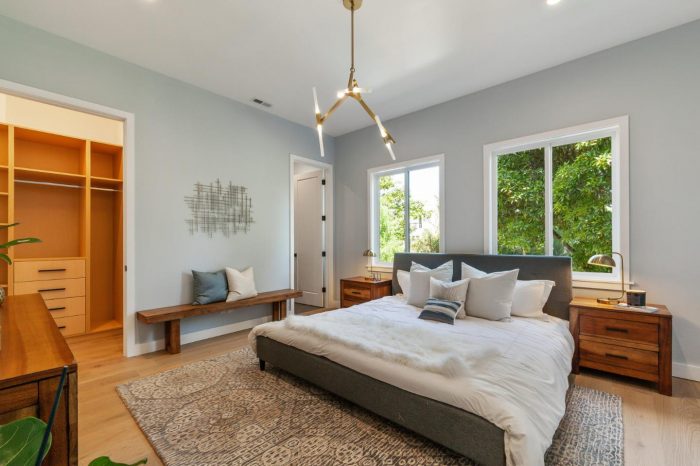 How has your work changed since the pandemic and social distancing?
The social distancing era has definitely accelerated the shift to digital and underscored the importance of producing great media that can stand on its own. The shift was already happening, but more agents are proactively seeking out video production and building it into their marketing plans for listings. I'm excited to continue to iterate on ways to help you attract buyers through engaging video content, perfect pictures and more. If you're interested in working together, please get in touch.
Contact Blaine Casaneve, Levitate Studio: (415) 464-4889