Football legend's historic Tuscan estate in Napa wine country
Hall of Famer Joe Montana and his wife, Jennifer, had always been enchanted by the age-old charms of Italy and France. So much so that they set out to recreate them, stone by ancient stone, on a 500-acre property with one of the most spectacular views in wine country.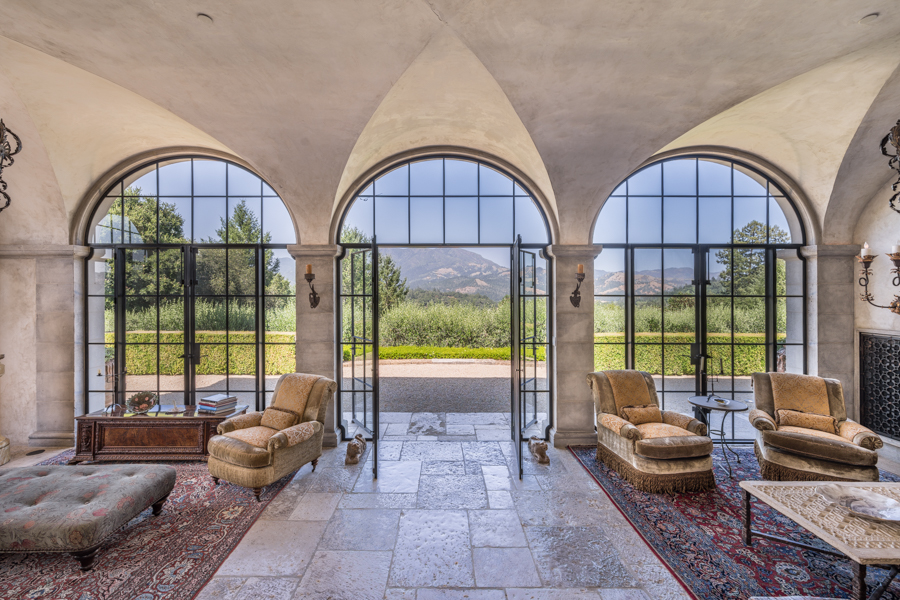 Surrounded by canyons, forest, mountains, pastures, valleys, vineyards and rolling oak-studded hills, 10500 Franz Valley Road was a setting worthy of the treasure they envisioned. Five years later, Villa Montana's exquisitely timeless beauty was complete, with every inch of its 9,700 square feet meticulously crafted to recapture the past.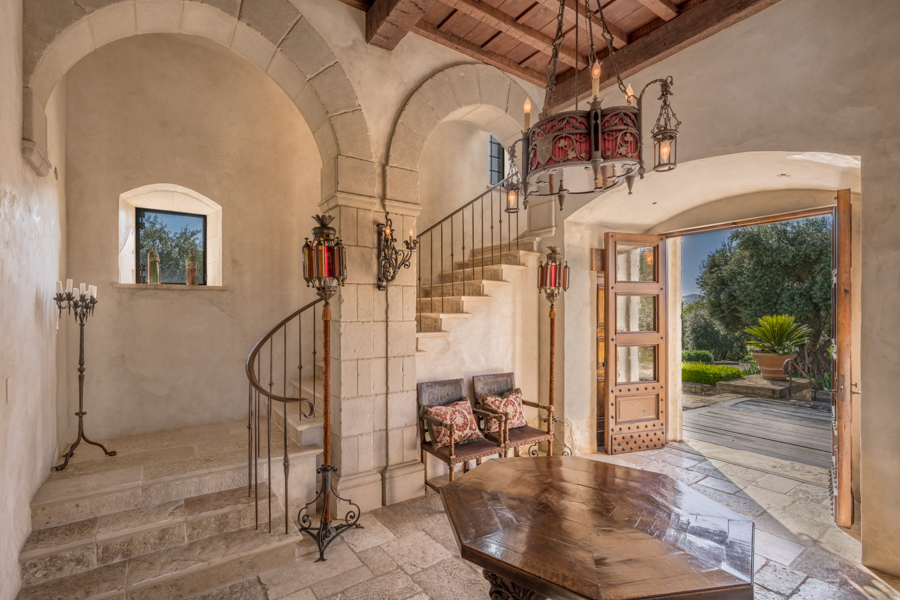 Today, guests traverse a path lined with 17th-century stone and cross a bridge over a moat to enter. Inside, beneath elaborate wood-beamed and vaulted ceilings, the lavish world of an Italianate master painting comes to life.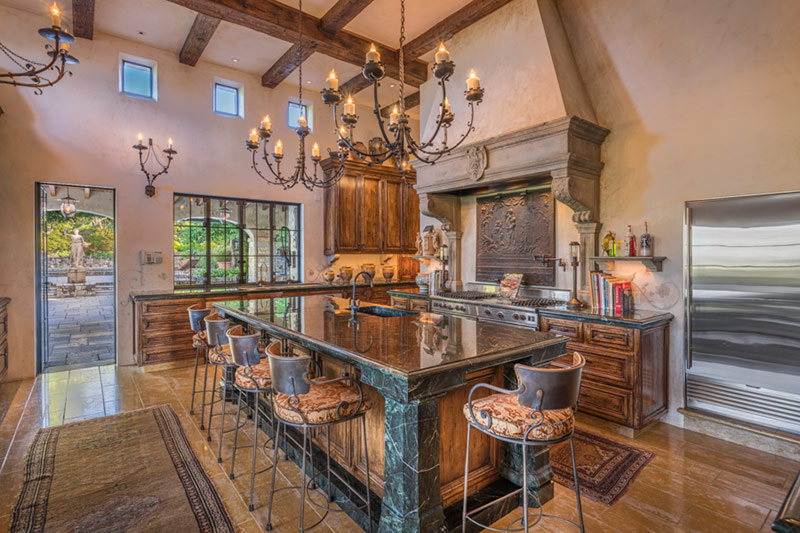 Every element of the residence, from furniture and architectural features to statuary and landscape ornamentation, has been imported from France. There are antique marble floors, window and door surrounds, sinks, fireplaces, ironwork torchières, mantels, tapestries, 16th-Century iron gates, a 17th-Century church altar, and a stunning Parisian marble bathtub craned into the site. From its turreted towers, 360-degree views of Mount St. Helena and the golden hills of Knights Valley sweep for miles.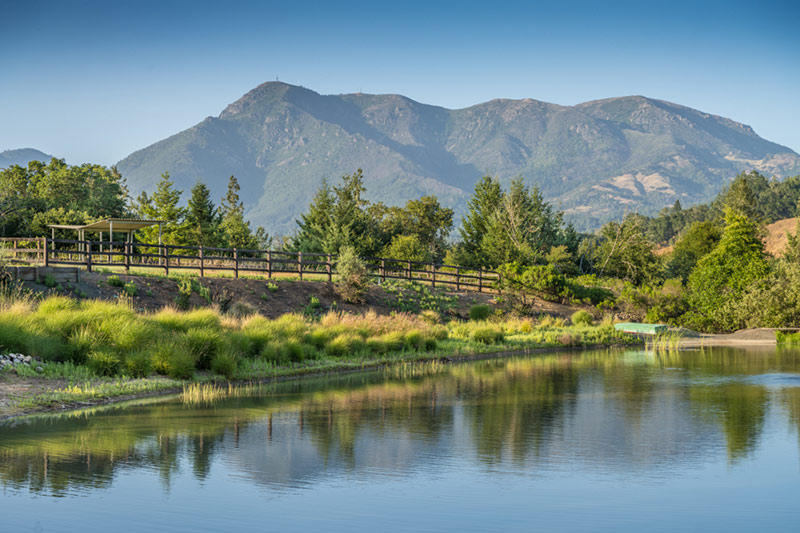 The vast grounds around the estate are landscaped with rose gardens, cypress and olive trees, grapevines and a 17th-century well. The Montanas produced 30 to 60 gallons of oil a year from olives grown in their groves of ancient Tuscan varietal trees, and the estate's 3,500 bottle wine cellar includes olive oil storage. There's an indoor tasting room and an outdoor tasting terrace surrounded by vines of white table grapes for the picking.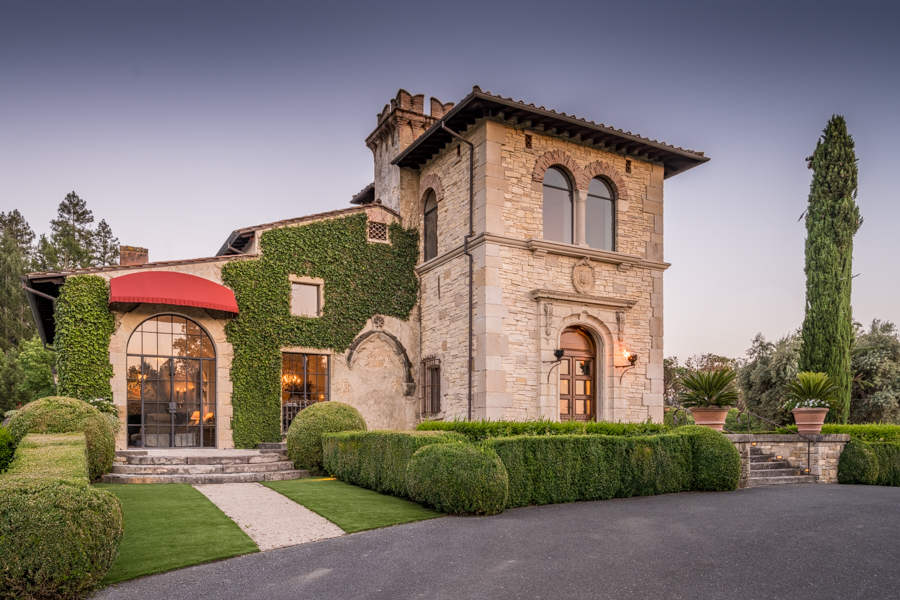 The grounds also hold a stone-edged pool shimmered by water features; an outdoor kitchen with Tuscan grill, professional grade pizza oven and wine refrigerator; a basketball/tennis court; a bocce court; and a skeet shooting range.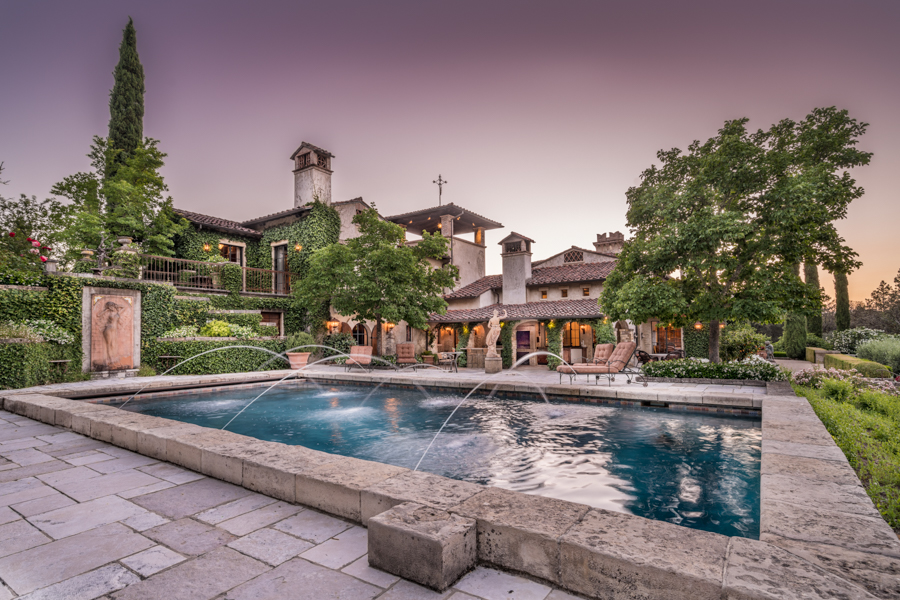 There's a large pond ideal for flyboarding and swimming, and two streams to canoe. The estate's sprawling professional equestrian center features a vast arena, stables for thirty horses and extensive riding trails throughout the property.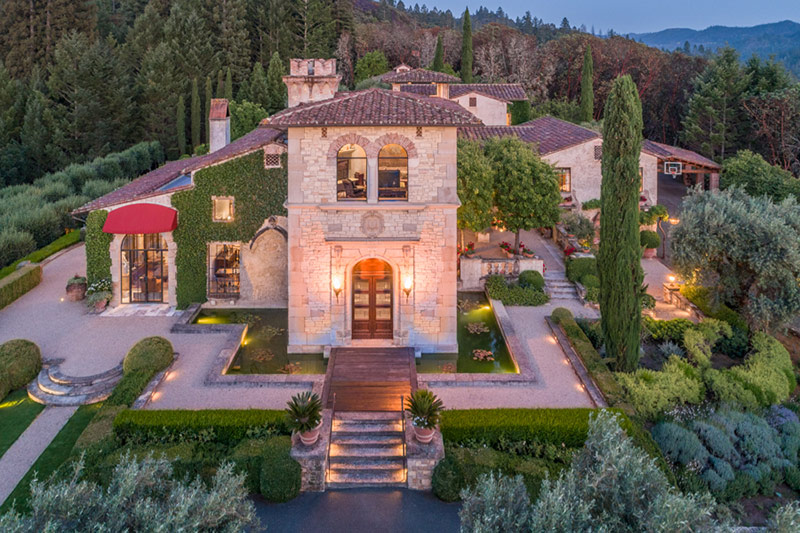 The compound includes a guest house/art studio with two bedrooms, one bath and an outdoor hot tub plus a two-bedroom, two-bath caretaker's cottage.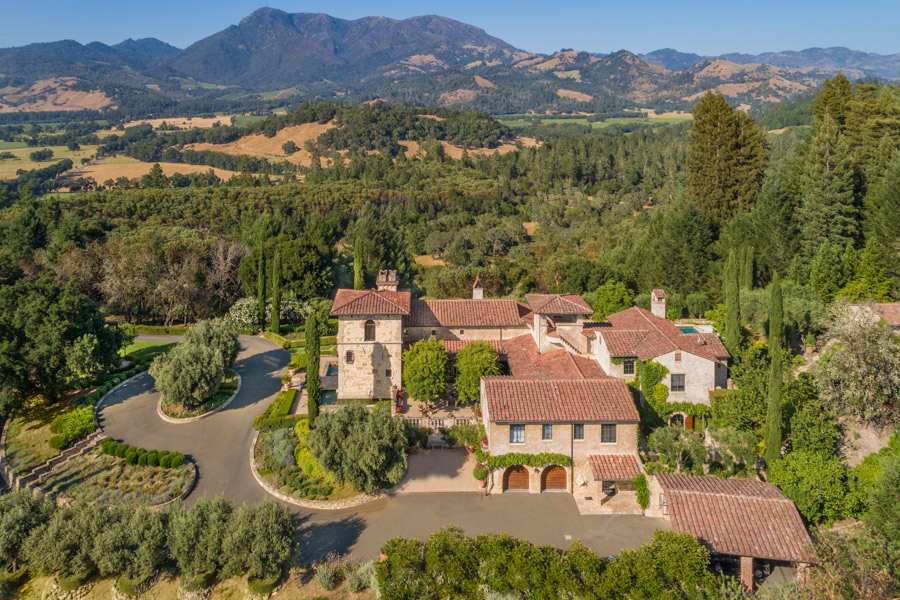 The sequestered world of Villa Montana is just fifteen minutes from Calistoga and twenty minutes from a private aviation center. It's listed by Avram Goldman and Tim Hayden at $28,900,000.