Grand Napa vineyard estate
Commanding nearly ten acres of flat land in a highly desirable location at 5125 Big Ranch Road, this gated estate is wine country living at its lavish best.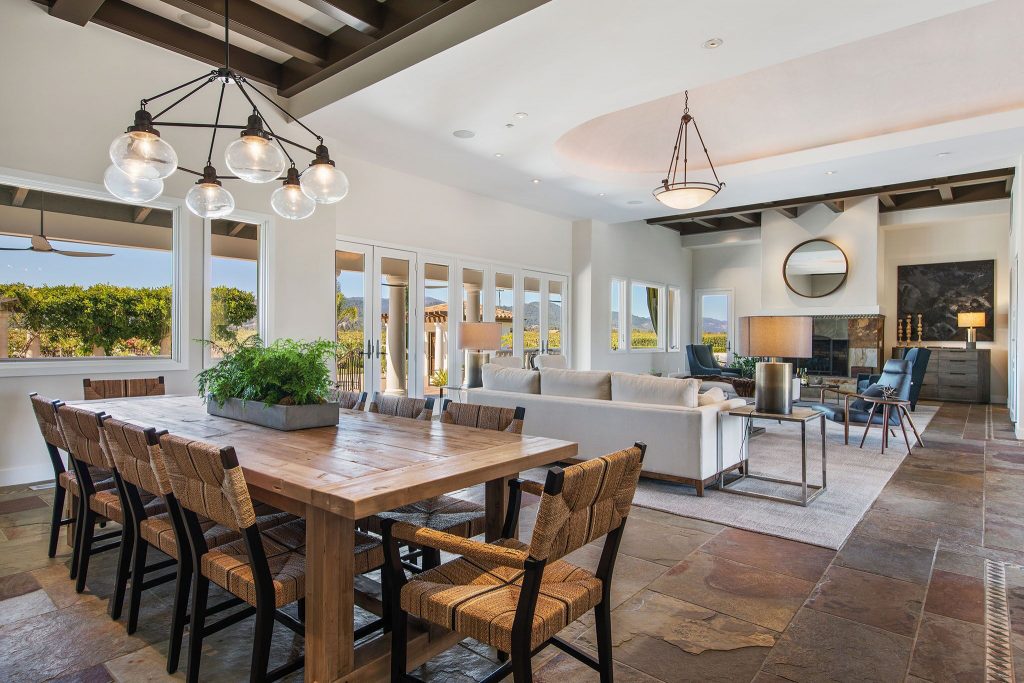 Over seven acres of income-producing Pinot Noir vines embrace the main residence, creating awe-inspiring vineyard views in every direction.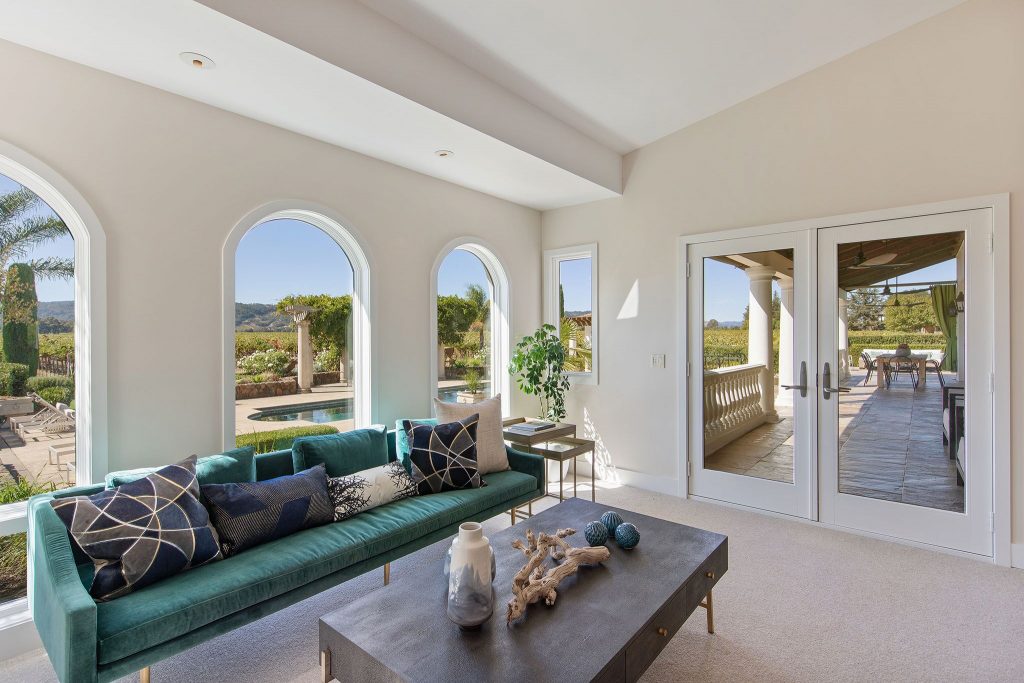 Inside the expansive home, open spaces, soaring ceilings, sweeping windows and natural light create the epitome of relaxed California ambiance.
French doors throughout the residence open to patios, verandas and a serene pool area.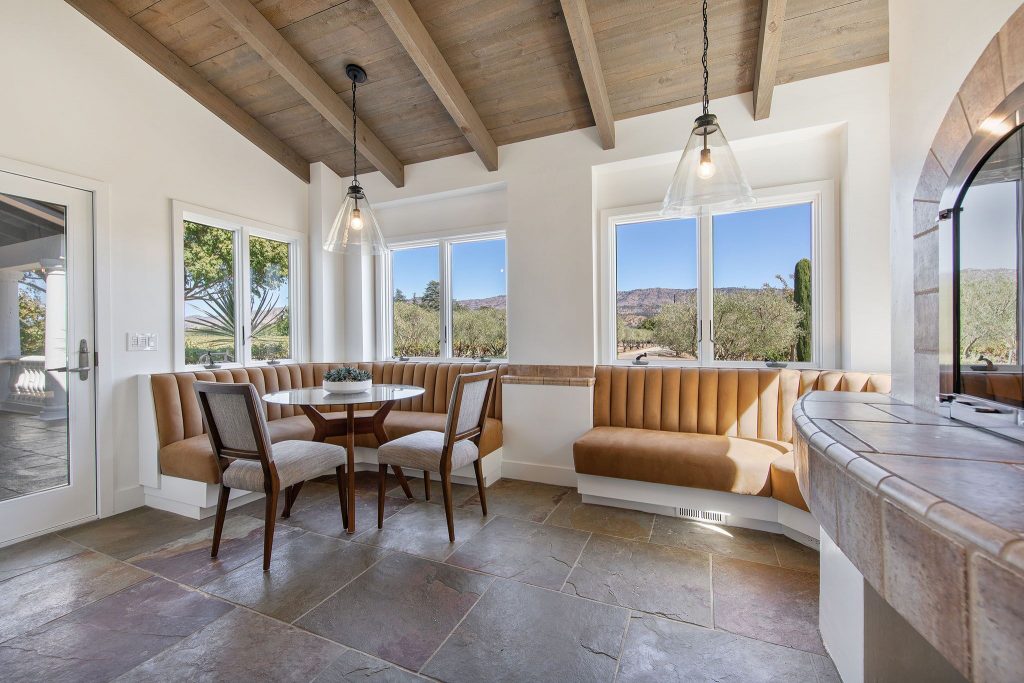 Dramatic recessed dome ceilings in the great room and vast open kitchen enhance the sense of timeless grandeur, while rich stone floors, marble countertops and exposed wood beams give the home a modern touch.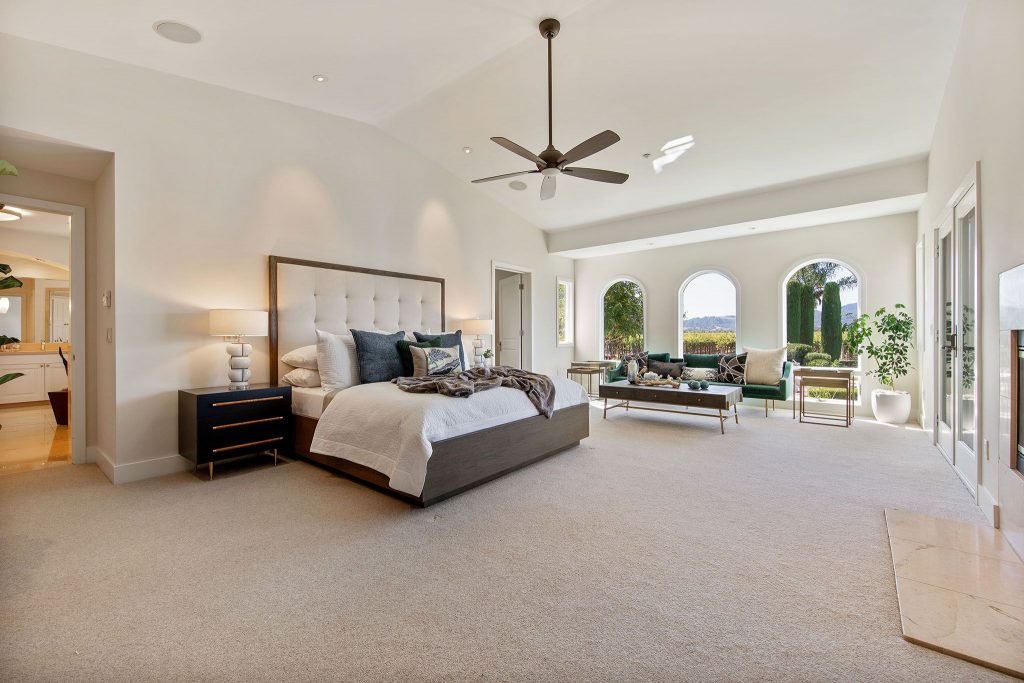 The elegant master suite, one of three bedroom suites in the main home features a cathedral ceiling, expansive dressing room, fireplace and indulgent bath.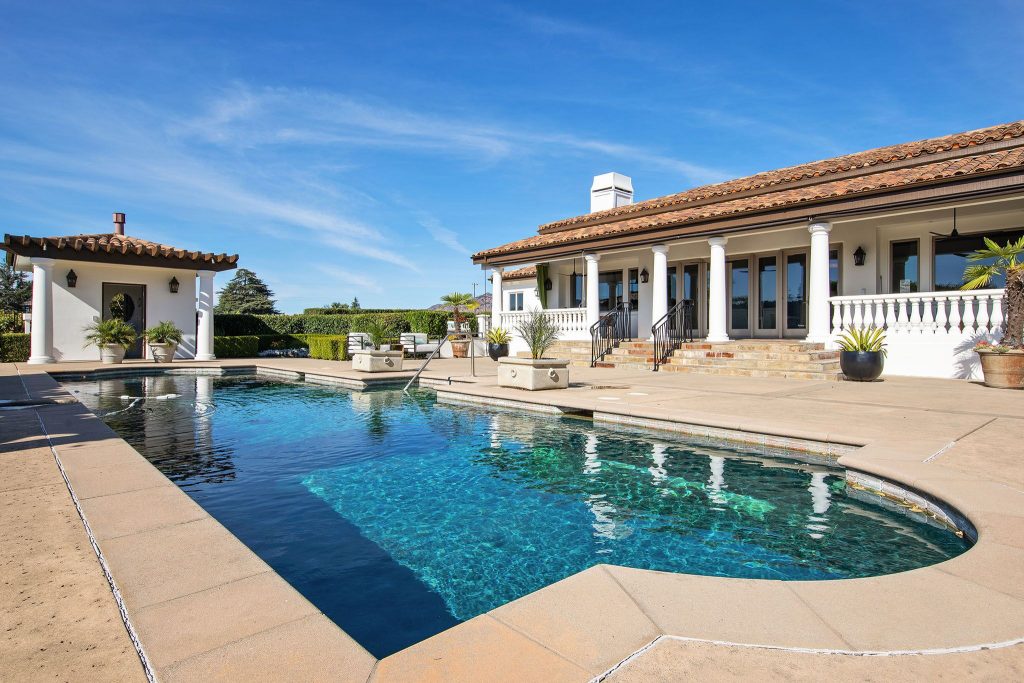 The grounds are composed of mature trees, colorful flowers, and a sweeping lawn—a perfect setting for contemplating the breathtaking views of the vineyards and hills beyond.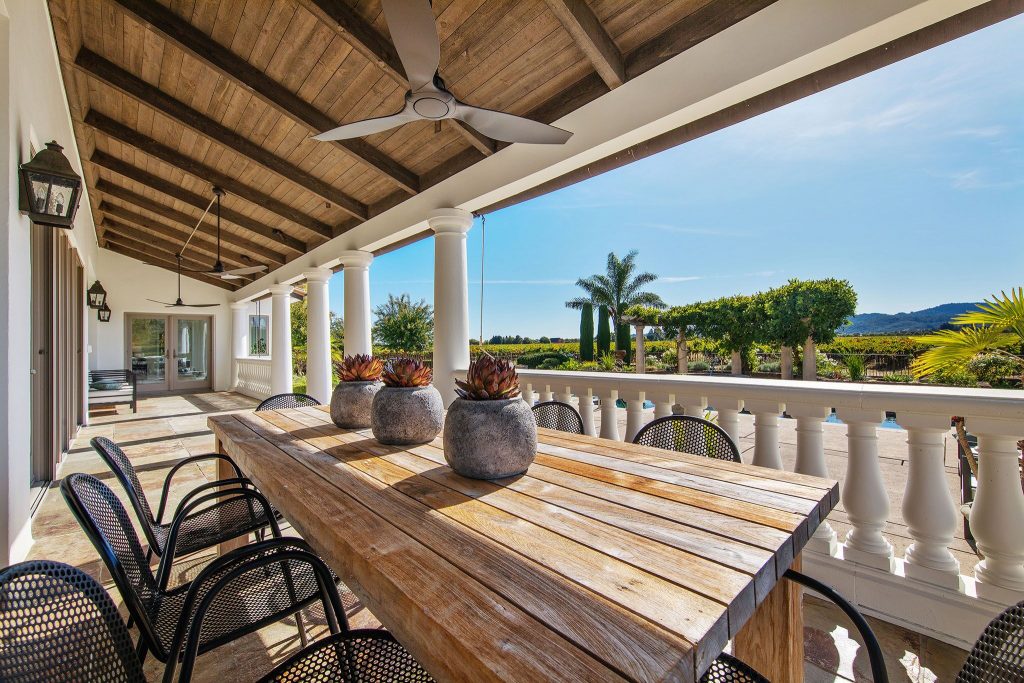 A separate guest house provides a relaxing retreat with full kitchen, bright interiors and outdoor seating areas.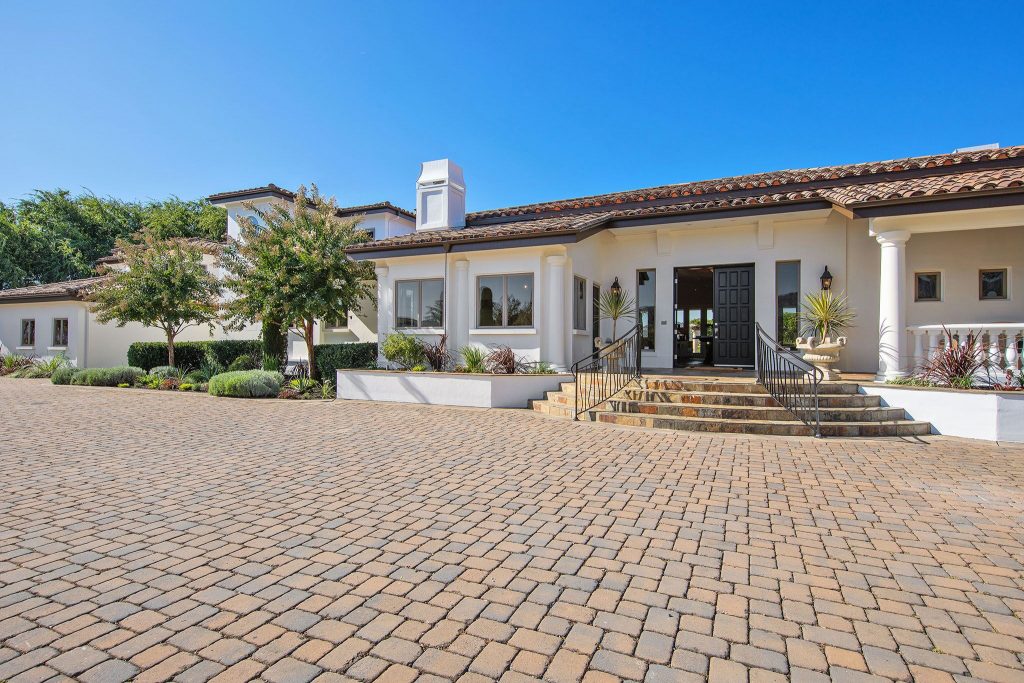 The dream estate is listed by Bart Moore and Cesar Contreras at $9,500,000.