Happy Holidays 2017 From Pacific Union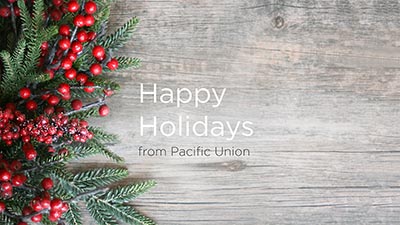 All of us at Pacific Union would like to wish you the happiest of holidays. Whether you're traveling or staying put here in the Bay Area, we hope that your holiday season is full of joy and good cheer surrounded by loved ones and friends.
We'll return tomorrow to close out 2017 with more news, analyses, and exclusive content from the always exciting world of Bay Area real estate!