Millennials' Student Debt Is Larger Than Their Incomes
More than 80 percent of millennials surveyed say student loans are preventing them from buying a home.
The average millennial owes $2,400 more on student loans than they earn per year.
Debt is also affecting millennials' career and relationship choices, as well as their ability to save for retirement.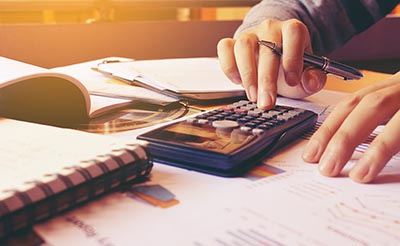 Lingering student loans are causing younger Americans to make important life sacrifices, including postponing a home purchase.
In a survey of millennials currently carrying student debt, the National Association of Realtors found that only 20 percent reported owning a home. Of those who do not own homes, 83 percent pointed to student debt as an impediment, and these millennials expect that their education costs will delay homeownership by seven years.
The average millennial surveyed had student debt of $41,200, compared with an annual income of $38,800. In a statement accompanying the report, NAR Chief Economist Lawrence Yun said that millennials' student debts are playing a large role in suppressing first-time homebuyer activity. According to a NAR report released earlier this year, first-time homebuyers accounted for 35 percent of sales in 2016, near an all-time low.
"Even a large majority of older millennials and those with higher incomes say they're being forced to delay homeownership because they can't save for a down payment and don't feel financially secure enough to buy," Yun said.
Besides buying a home, student debt is affecting millennials' career choices, with nearly 90 percent reporting taking on a second job to make ends meet or being stuck in a unsatisfactory career. Forty-one percent of millennials are delaying marriage because of their student loans, and 61 percent are unable to save for retirement, which Yun noted ultimately drags down the U.S. economy and contributes to growing inequality.
Student debt is also impacting millennials who have managed to buy homes. One-quarter of younger homeowners said that they were unable to move up to bigger properties due to education loans or because of how debt has affected their ability to qualify for a mortgage again, which further puts the squeeze on first-time homebuyers.
"Millennial homeowners who can't afford to trade up because of their student debt end up staying put, which slows the turnover in the housing market and exacerbates the low supply levels and affordability pressures for those trying to buy their first home," Yun said.
Although millennials buyers in California and the Bay Area face numerous challenges on the path to homeownership, student debt is not as big of a hurdle as it is in other states. According to an analysis by WalletHub earlier this summer, Californians have the third-lowest average student debt in the country.
(Photo: iStock/whutwhanphoto)