Pacific Union Launches Private View™ in Northern California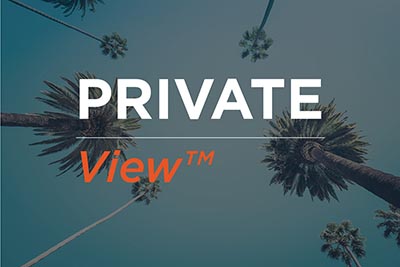 Pacific Union is pleased to share the news that we have launched Private View™ in Northern California, an exclusive Web portal that enables both buyers and sellers to privately view before they are widely marketed to the public.
The first tool of its kind in the real estate industry, Private View allows buyers to view a home listing before it is sold on the MLS or off the market, giving them a jump on the competition — particularly helpful in the inventory-starved Bay Area. Sellers gain the ability to have their real estate professional target buyers before the home hits the market and increase their chances of netting a premium, as many buyers will pay more than asking price to avoid dealing with competitors.
"With Private View, Pacific Union is building a revolutionary way for both the public and real estate professionals to view new listings long before they appear on the mainstream public listing services," Pacific Union International CEO Mark A. McLaughlin says. "In essence, this creates a futures market for new listings, and with Pacific Union's substantial market share in our respective markets. It gives our real estate professionals and their clients a powerful edge."
"The idea of Private View evolved from our approach and the success we are having with premarketing our listings coming soon to the market," Pacific Union International President, Southern California Nick Segal says. "As a company we're dedicated to creating a go-to market strategy that is unparalleled in the industry, and the creation of our own marketplace that's not only accessible to the brokerage community but to the public too, certainly sets us apart."
Private View listings include a home's photo, the listing price, and the city in which it is located; no addresses or names are included. Buyers who want to see what homes are coming to market can access the portal, view listings in cities that they are interested in, and request to be connected to the real estate professional who holds the listing. Private View is open to any homebuyer who registers and is not exclusive to Pacific Union clients.
As of launch date in Northern California, Pacific Union Private View had nearly 90 listings available representing about $250 million. In Southern California, where Private View premiered in May, there are currently about 50 listings worth more than $160 million.