Pacific Union Moves Up the List of Largest U.S. Real Estate Brokerages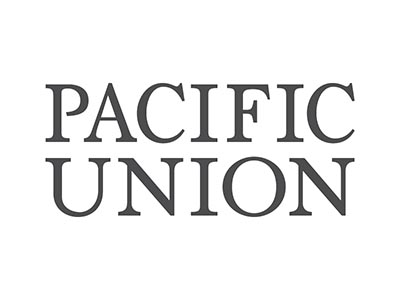 Pacific Union is pleased to share the news that we've again moved up the rankings of the largest residential real estate brokerages in the country, an accomplishment made possible by the diligence of our talented team of real estate professionals in both Northern and Southern California.
In its annual list of the 500 largest U.S. residential real estate brokerages, noted industry publications REAL Trends and RISMedia rank Pacific Union as the eighth-largest brokerage in the country, with 2016 sales volume of $10.15 billion. Our firm has ranked higher on the list each year, rising from No. 18 in 2012, No. 14 in 2013, No. 13 in 2014, and No. 9 in 2015 and 2016.
Pacific Union increased sales volume by 23 percent in 2016, the seventh straight year of 20-plus percent growth since CEO Mark A. McLaughlin acquired the brokerage in 2009. We remain the second largest independent real estate brokerage in California.
"Our team's performance in 2016 advanced Pacific Union to No. 8 on REAL Trends' and RISMedia's rankings," McLaughlin says. "This accomplishment is a testament to our culture and performance expectations."
Pacific Union's exceptional 2016 growth was propelled by our December 2016 merger with Los Angeles-based brokerage John Aaroe Group and our acquisition of sales and marketing firm The Mark Company in October 2015. Pacific Union now operates close to 40 offices throughout the Bay Area and greater Los Angeles, supporting 1,100 of California's top-performing real estate professionals.
"In the first quarter alone, John Aaroe Group closed six $10 million-plus home sales — one in excess of $60 million," McLaughlin says. "And earlier this week, The Mark Company announced the ultimate Los Angeles listing, Oceanwide Plaza Residences, an ultrapremium condominium project that will deliver more than $1 billion in new units in 2019."
Earlier this year, both McLaughlin and John Aaroe Group Founder John Aaroe were named to Inman's 2017 list of real estate influencers, which highlights executives and entrepreneurs who are transforming the industry.