Real Estate Roundup: Bay Area Companies Offer the Nation's Best Work-Life Balance
Here's a look at recent news of interest to homebuyers, home sellers, and the home-curious.
SAN FRANCISCO, SAN JOSE EMPLOYERS GIVE WORKERS OPTIMAL BALANCE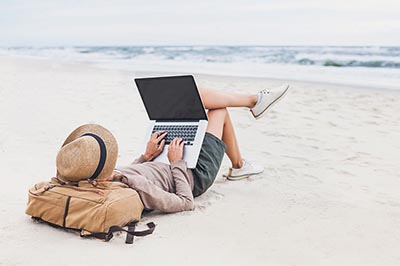 A recent study found that Bay Area employees are the happiest in the U.S., and while large salaries certainly play a prominent role in career satisfaction, an ideal work-life balance also figures into the picture.
A Glassdoor blog post says that San Francisco companies offer employees the best work-life balance, with a score of 3.6 on a five-point scale, the highest in the nation. In addition to having the country's most satisfied employees, San Francisco also has the second-highest number of open jobs on Glassdoor's list — 232,156.
San Jose ties Salt Lake City for the second-highest work-life balance and employee-happiness scores, both at 3.5. San Jose's 106,809 open jobs include positions in both the tech and nontech sectors.
Besides ideal work-life balances and general career satisfaction, Bay Area workers enjoy handsome salaries. A separate Glassdoor study released last month found that employees in the San Francisco metro area had the largest salaries in the U.S., as well as the highest annual wage growth. And earlier this year, Glassdoor reported that two-thirds of the nation's best-paying companies are located in the Bay Area.
---
WHICH SAN FRANCISCO NEIGHBORHOOD HAS THE HIGHEST PRICE PER SQUARE FOOT?
Real estate in most San Francisco ZIP codes now commands more than $1,000 per square foot, with South Beach properties fetching the city's top dollar.
That's according to an analysis by PropertyShark, which found that the 94105 ZIP code had the highest price per square foot in San Francisco between January and August of this year, an average of $1,209. The 94104 ZIP code, which encompasses part of the Financial District, saw the highest annual growth in price per square foot, up 40.1 percent on an annual basis to $1,179. PropertyShark notes that the Financial District's impressive growth is largely due to sales of luxury units at the Ritz-Carlton Residence Club on Market Street.
Only about one-third of 25 San Francisco ZIP codes included in the analysis have prices per square foot of less than $1,000. The least expensive real estate in the city can be found in 94124 in the Bayview/Hunters Point neighborhood, where homes traded for $596 per square foot the first eight months of this year.
---
SAN RAMON NAMED ONE OF NATION'S 10 BEST SMALL CITIES FOR FAMILIES
Contra Costa County has long attracted families thanks to its top-rated schools, pleasant climate, and convenient commuting options, so it comes a little surprise that one community there ranks among the best 10 small cities in the country to raise a family.
An analysis by SmartAsset ranks America's 25 most family-friendly cities on a scale of zero to 100 based on five major criteria, including costs of living, poverty levels, and education rates. Based on those parameters, San Ramon is the nation's sixth-best place to raise a family, with an overall score of 83.12. The city has the largest percentage of residents under 20 on the list and also earns points for its low poverty rate. However, San Ramon has the highest monthly housing and child-care costs of any cities on the list.
Two Alameda County cities also earned accolades for their family-friendliness, Pleasanton at No. 14 and Livermore at No. 22. Like San Ramon, those cities boast low poverty rates but also monthly housing costs of more than $2,000.
---
LOW DOWN PAYMENTS REQUIRE HEFTY SALARIES FOR BAY AREA HOMEBUYERS
A recent study found that Bay Area homebuyers put down the largest down payments in the nation, and now a new report illustrates one potential reason for that trend.
According to a CNBC article,  San Jose homebuyers who place a 5 percent down payment on the median-priced home need to earn an annual salary of $260,057, the most in the country. San Francisco followed in the No. 2 position, where 5 percent down translates to yearly earnings of $208,767.
But the required salary for Bay Area homebuyers drops significantly with a larger down payment. In San Jose and San Francisco, a 20 percent down payment means respective annual incomes of $218,996 and $175,804
(Photo: iStock/Poike)