Real Estate Roundup: Silicon Valley Has the Nation's Most $200,000 Earners
Here's a look at recent news of interest to homebuyers, home sellers, and the home-curious.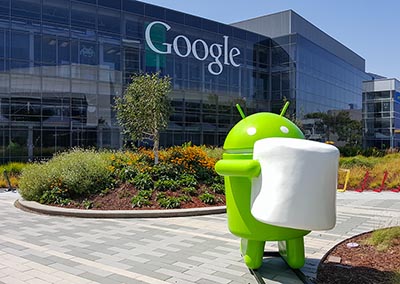 ONE IN FIVE BAY AREA EMPLOYEES EARNS $200,000 EACH YEAR
Silicon Valley may be one of the nation's most expensive housing markets, but it is also home to the most U.S. workers who earn $200,000-plus salaries.
A Forbes analysis of Census Bureau data found that 21 percent of Santa Clara County residents have annual incomes of more than $200,000, the most in the U.S. San Francisco isn't far behind at No. 3, with 20.4 percent of full-time employees pulling in $200,000 or more each year.
Forbes found that 16 of the top 20 cities with the largest percentage of high earners — those making more than $75,000 per year — are primarily suburban, including San Mateo and Santa Clara counties. High-income Americans prefer the suburbs for several reasons, including reasonable commute times and high-quality schools.
San Francisco bucked that trend and was one of the four high-income urban areas in the top 20. Almost half of San Franciscans earn annual salaries of more than $75,000, also the third highest in the nation.
---
FREMONT NAMED ONE OF AMERICA'S TOP FIVE CITIES FOR FAMILY HOMEBUYERS
The Alameda County city of Fremont was recently named the least-stressed city in the country, and now it has earned accolades for its family friendliness.
That's according to a report from SmartAsset, which ranks Fremont as the nation's fourth best place to buy a home large enough to raise a family on a scale of zero to 100, based on five-year appreciation, property taxes, number of two-bedroom properties, and housing costs. Fremont notched a score of 84.42, with home values rising by 34 percent since 2012. The city also gets points for its low property-tax rate of 0.71 percent.
San Jose was the other Bay Area city to land on SmartAsset's list, squeaking in at the No. 25 spot with a 66.07. Homes in San Jose have appreciated by 33 percent over the past five years, and the city has a average effective property-tax rate of 0.80 percent.
---
HOMEBUYER CONFIDENCE REACHES ALL-TIME HIGH AGAIN
The number of Americans who think that now is a good time to buy a home matched its record high in September, buoyed by impressions of increasing inventory and a thriving economy.
Fannie Mae's Home Purchase Index climbed to 88.3 last month, tying the high set earlier this year. Twenty-eight percent of those surveyed, think that conditions are currently favorable for homebuyers, up by 10 percent from the previous month.
"Details in the survey showed a meaningful pickup in the good time to buy component, especially from the renter respondents," Fannie Mae Senior Vice President and Chief Economist Doug Duncan said. "Additionally, perceptions of easing inventory helped boost the net share saying that now is a good time to buy, which is consistent with less bullish home price appreciation sentiment during the month."
Americans are also feeling good about the labor market, with 75 percent of those surveyed reporting that they do not fear losing their jobs.
---
MORTGAGE RATES POST LARGEST GAIN IN THREE MONTHS
Mortgage rates saw the largest increases since July last week, prompting applications to drop significantly.
Freddie Mac says that 30-year, fixed-rate mortgages increased to 3.91 percent for the week ended Oct. 12, up from 3.85 percent from the previous week. Fifteen-year, fixed-rate mortgages also increased from the prior week, rising to 3.21 percent.
The latest report from the Mortgage Bankers Association said that September new home loan applications decreased by 7.5 year over year and 20 percent from the previous month. In a statement accompanying the numbers, MBA Vice President of Research and Economics Lynn Fisher attributed much of the drop to hurricane activity, noting large monthly application declines in Florida and Texas.
(Photo: iStock/maislam)