Sausalito architectural gem wrapped in sweeping Bay views
Set atop a cliff across from Richardson Bay in the heart of Sausalito, 525 Bridgeway is a glass and steel masterpiece surrounded by sweeping, unobstructed views of San Francisco, Alcatraz, Angel Island and the Raccoon Strait. The three-level home, gated and hidden far back from the sidewalk, sits a full twenty feet above grade, rising to a height of fifty feet. Soaring windows on all floors fill its open spaces with natural light.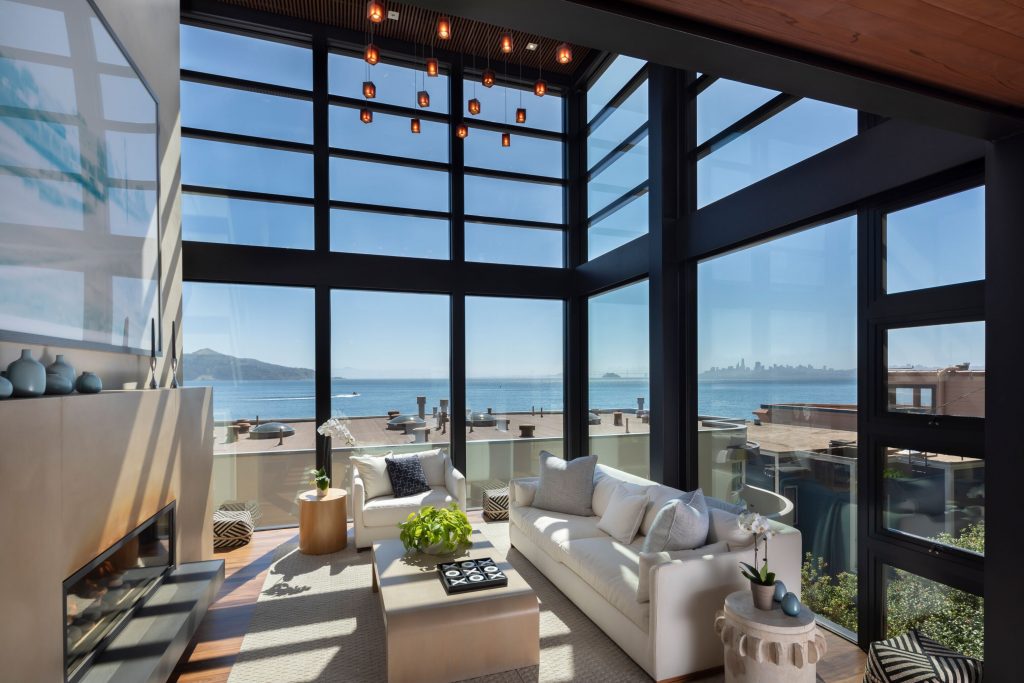 Designed by noted architecture firm Michael Rex Associates, the residence has been showcased in many publications and featured on the 2012 AIA tour.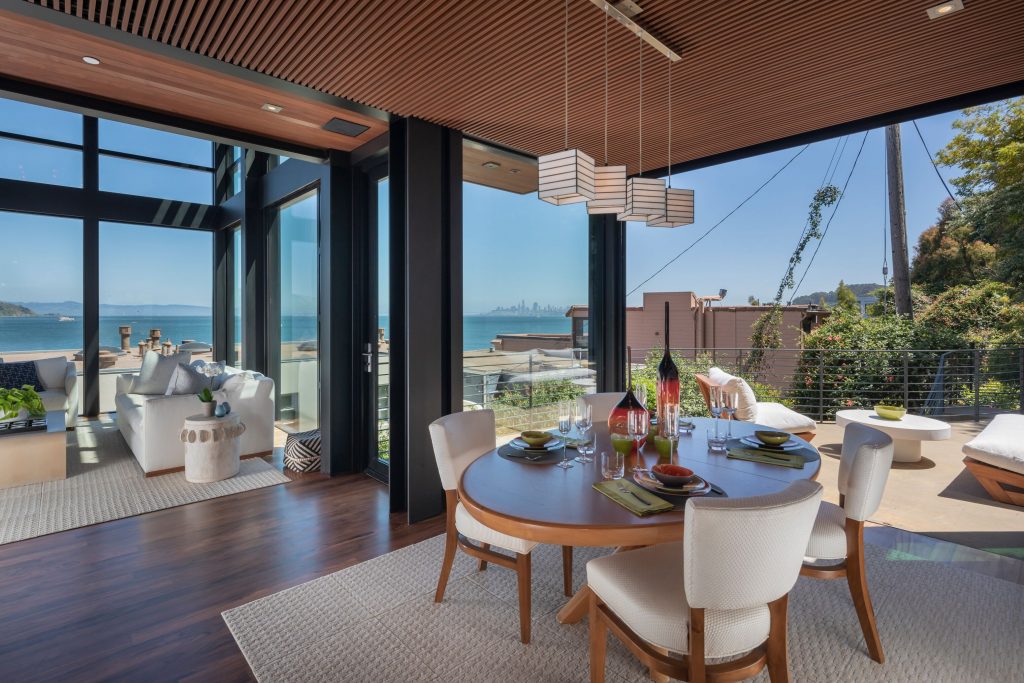 Its inspired design revolves around an open two-story entertainment-style space anchored by a living room fronted in soaring windows framing the sailboat-dotted water and skyline beyond.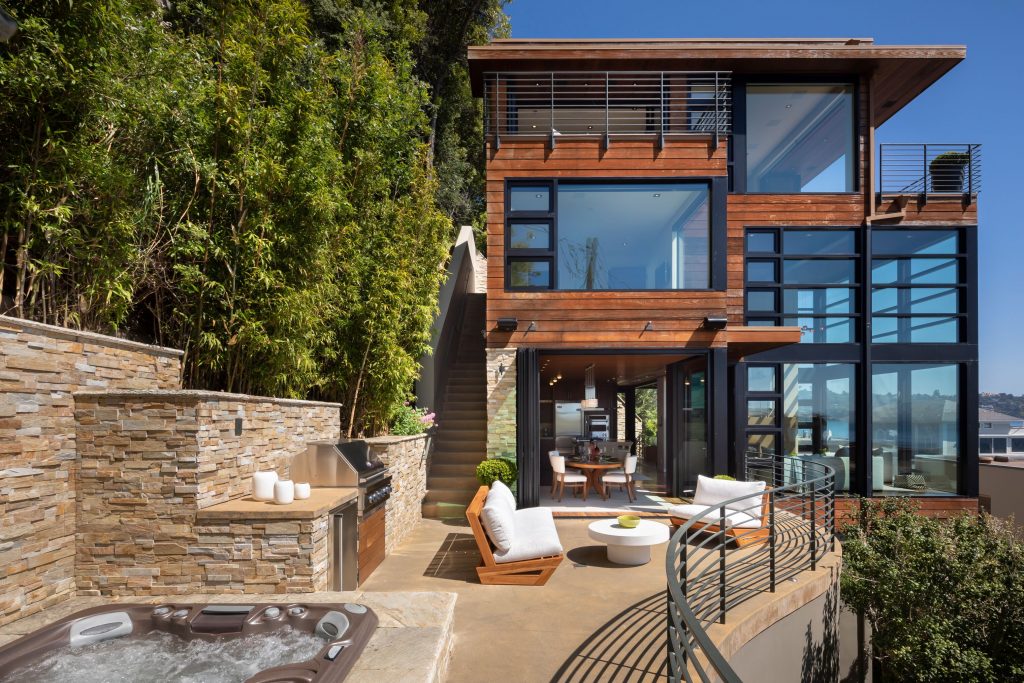 The setting flows to a formal dining area and a chef's kitchen with concrete countertops including a large cooktop island with dine-in breakfast bar.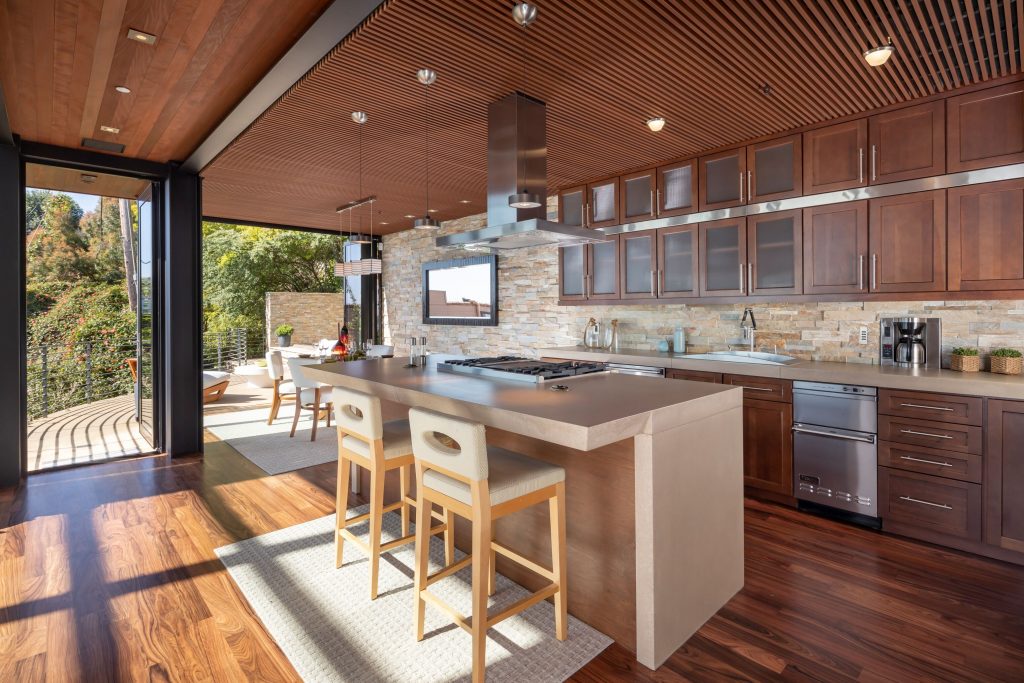 High-end wood cabinetry rises to a striking custom wood slat ceiling. Retractable Nana walls open wide to a curving Bay view deck with outdoor kitchen and hot tub – the first of four al fresco living areas.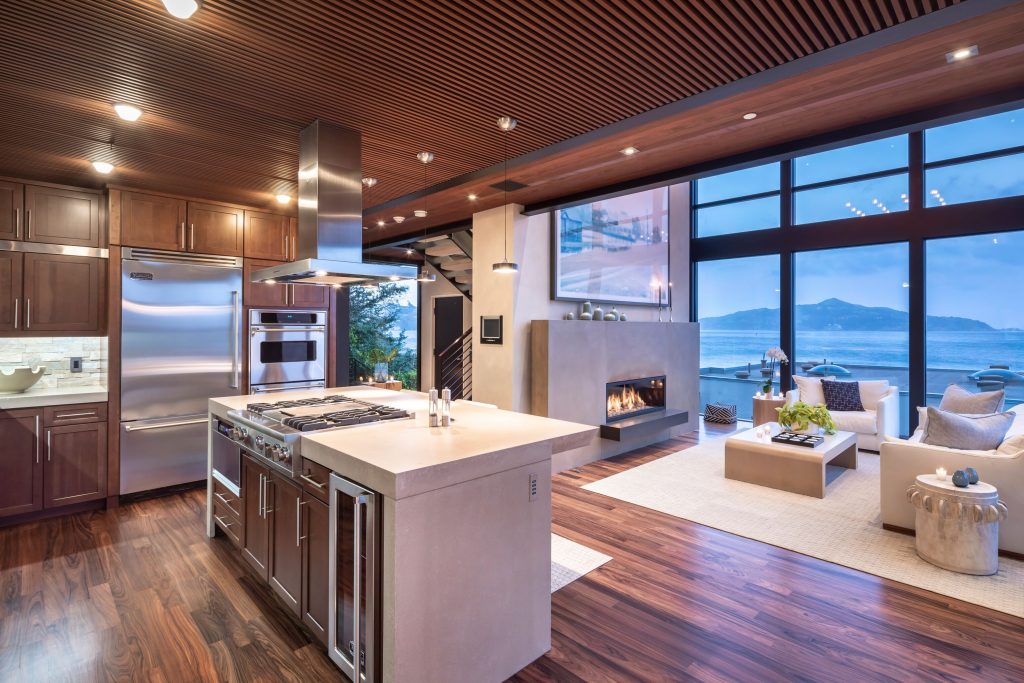 A floating staircase ascends to two bedroom suites with spectacular views. A loft-inspired catwalk here looks down over the living room below and out to the Bay.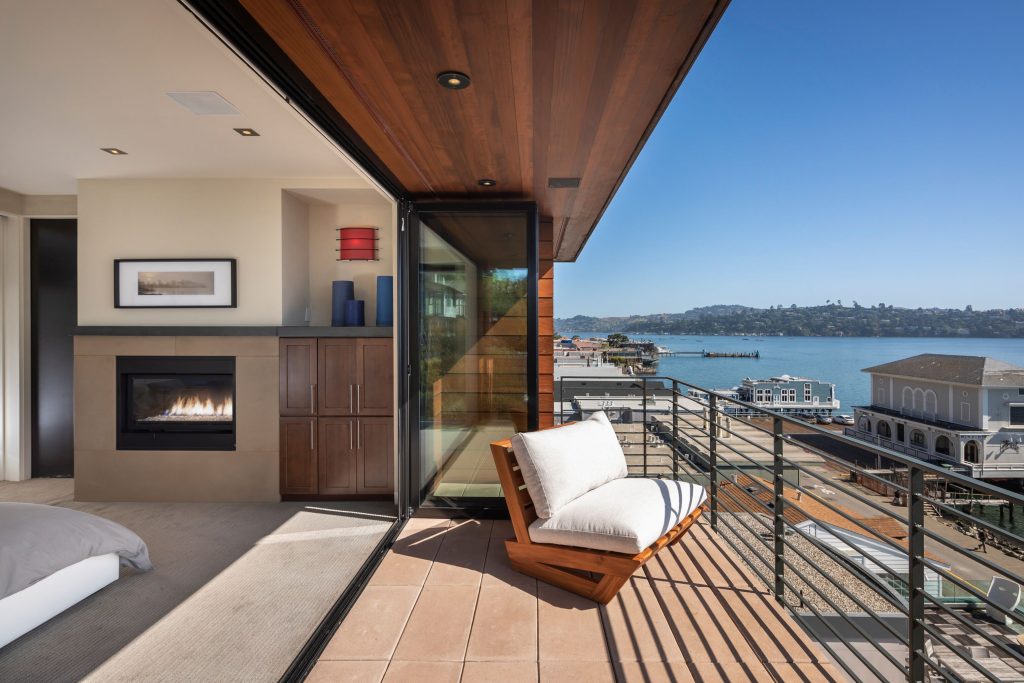 The entire top floor is home to a magnificent master suite with a fireplace and sweeping interior and deck views.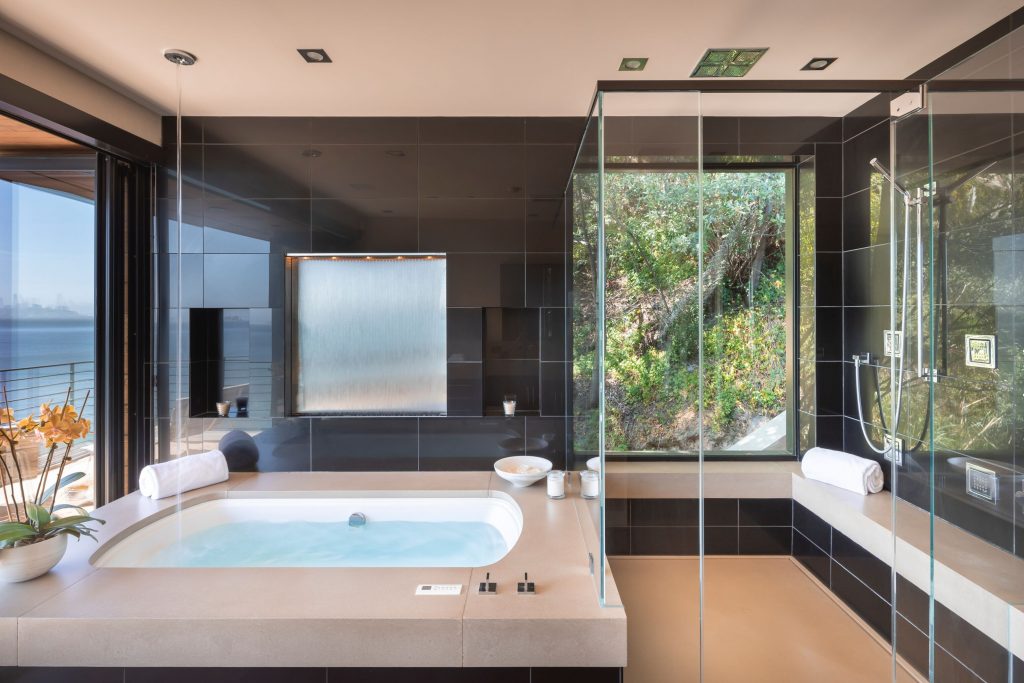 The luxe spa-inspired bath features a soaking tub, rain shower and adjacent sandy deck. An expansive dressing room completes the amenities.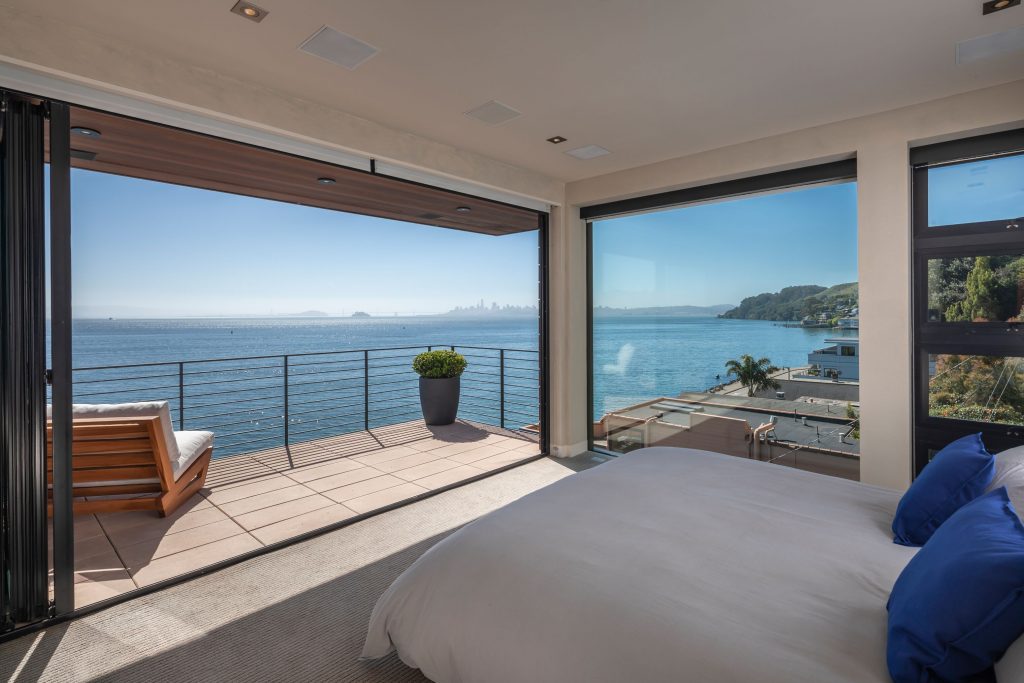 This level also includes a built-in corner office complete with mini bar and refrigerator, sink, and integrated Miele espresso machine/oven. Smart-home tech, elevator, two-car parking and one-car parking pad complete the cutting edge amenities.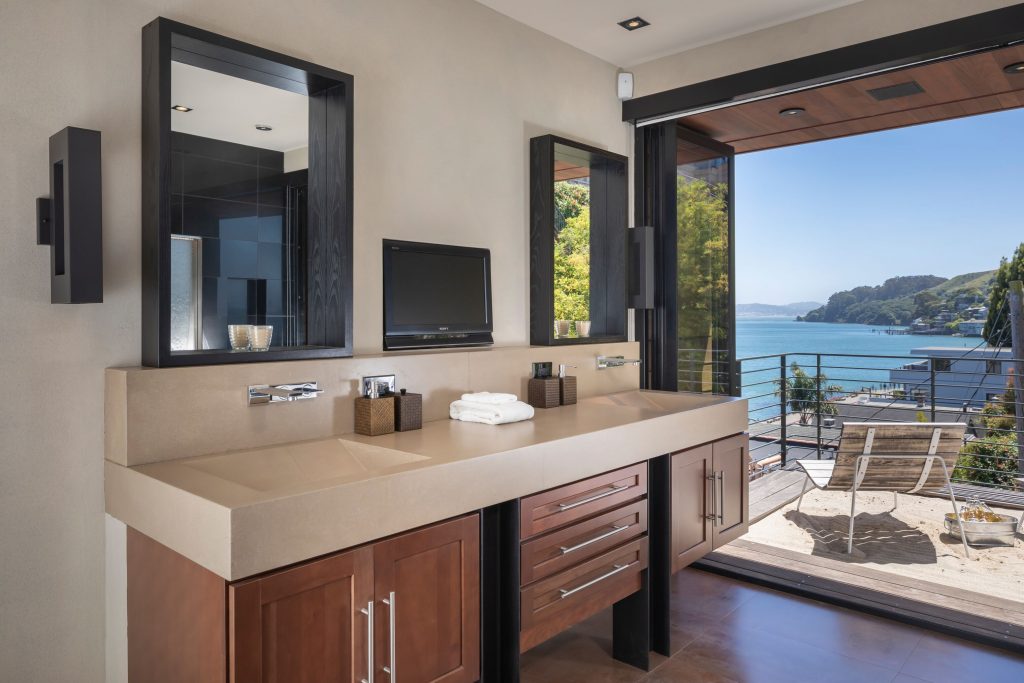 Bridgeway is the focal point of Sausalito, winding between the town's charming shops, galleries and restaurants and the picturesque waterfront. This very private home is a stroll from the boulevard and an easy ferry ride to San Francisco and other destinations along the Bay.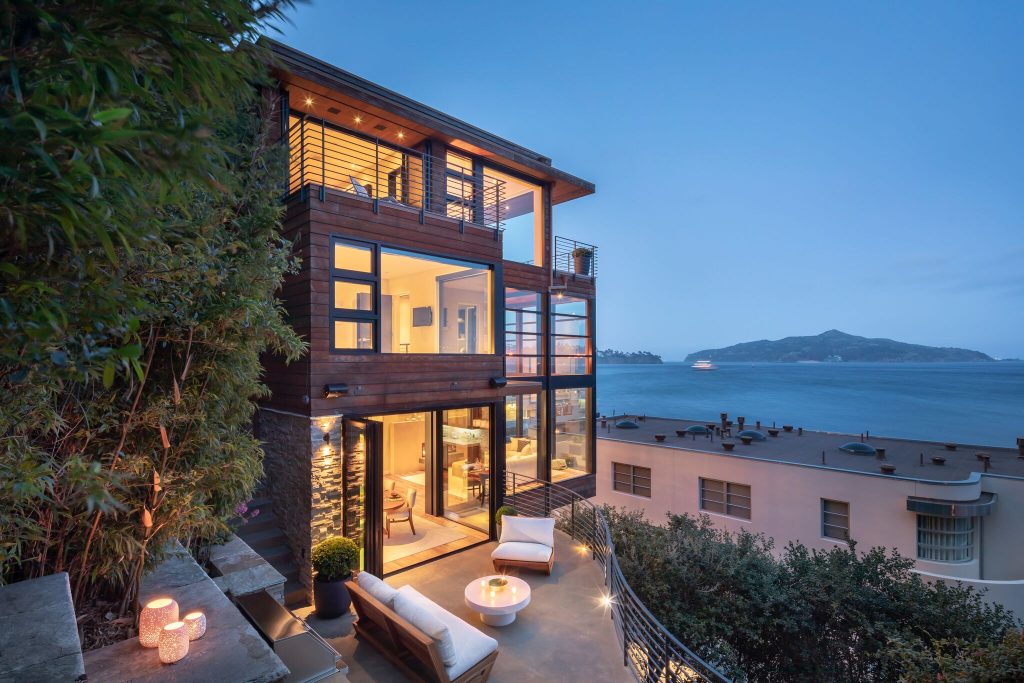 Set in one of the country's most coveted enclaves, steps from the water's edge, this is one of Marin County's most desirable and singularly beautiful residences. It's listed by Payton + Binnings at $4,995,000.