Silicon Valley's Housing Inventory Surged in July
Inventory grew by 44 percent in the San Jose metropolitan area year over year in July, the largest gain in the country.
Supply rose by 10 percent in San Francisco on an annual basis while dipping by 1 percent in Los Angeles.
San Jose and San Francisco remain the nation's most expensive housing markets, with respective June median list prices of $1,205,000 and $940,000.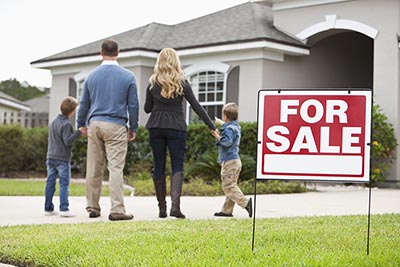 Expensive housing markets across the U.S. — including those in California — posted much-needed supply gains in July, though prices are showing no signs of cooling.
A new realtor.com report says that nationwide, the number of homes for sale dropped by 4 percent year over year in July. While the supply of expensive homes on the market, those priced higher than $350,000, grew by 5 percent, inventory of properties priced less than $200,000 shrank by 15.6 percent. More than one-third of the 45 U.S. metropolitan areas for which realtor.com tracks data saw annual improvements in supply conditions.
"July inventory growth is in high-priced, competitive markets, and often at the pricier end of these markets," realtor.com Chief Economist Danielle Hale said in a statement. "Although signs of an inventory turnaround are encouraging, whether they mean good news for buyers remains to be seen."
First and foremost among those housing markets was San Jose, where there were 44 percent more active listings than there were in July 2017, the biggest such gain in the country. San Jose remains the nation's most expensive housing market, with a median list price of $1,205,000. Silicon Valley is also America's fastest-paced housing market, as home sold in a median of 26 days, compared with the national average of 59 percent.
San Francisco posted a more modest year-over-year inventory increase of 10 percent. San Francisco is the both the nation's second most expensive and fast-paced housing market, with a median sales price of $940,000 and homes leaving the market in 29 days.
Other California cities to enjoy inventory gains: San Diego (18 percent), Sacramento (12 percent), and Riverside (10 percent). Los Angeles saw supply drop by 1 percent from the previous July.
As Hale alluded to in her statement, more properties on the market is not yet causing prices to soften. The U.S. median list price was $299,000, a record high and up by 9 percent year over year. A similar trend is playing out in the Golden State, as the latest home sales report from the California Association of Realtors puts the median sales price for a single-family home in the state at $602,670 in June, also a new peak.
(Photo: iStock/kali9)