Silicon Valley Home Prices Continue to Skyrocket in the First Quarter
More than 90 percent of U.S. housing markets experienced annual price growth in the first quarter.
San Jose posted the largest year-over-year home price gain in the country: 28.3 percent.
San Jose and San Francisco remain America's most expensive housing markets, with respective median prices of $1,373,000 and $917,000.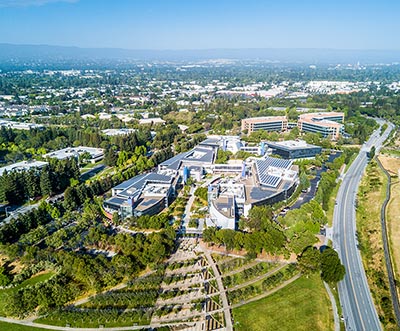 Nine in 10 U.S. metropolitan areas saw annual home price increases in the first quarter of 2018, with Silicon Valley putting up the highest appreciation in the country.
That's according to the latest quarterly report from the National Association of Realtors, which puts the median sales price for a U.S. single-family home at $245,500, a year-over-year gain of 5.7 percent. Prices rose in 91 percent of the 178 metropolitan areas that NAR tracks, with nearly one-third posting double-digit percent gains.
The widespread appreciation is due to an all-too-familiar culprit: not enough homes on the market to meet buyer demand. There were 1.67 million existing homes on the market as the first quarter ended, down by 7.2 percent from one year earlier.
Bay Area housing markets were among those to see double-digit percent price gains from the first quarter of 2017. San Jose remains the nation's most expensive real estate market, with a median sales price of $1,373,000. It also posted the highest annual home price gain, a whopping 28.3 percent. That number is closely aligned with recent research from ATTOM Data Solutions, which put annual appreciation in San Jose at 33.2 percent in the first quarter — including single-family homes and condominiums.
With a median sales price of $917,000, San Francisco ended the first quarter as the nation's second priciest place to buy a home. Home prices there were up by 12.5 percent year over year.
In a statement accompanying the report, NAR Chief Economist Lawrence Yun said that buyers in areas with strong economies are becoming increasingly frustrated with low affordability and bidding wars. Those market conditions certainly apply to the Bay Area, where 75 percent of homes sold for premiums in April, according to a recent analysis by Pacific Union Chief Economist Selma Hepp. The National Association of Home Builders puts San Francisco as America's least-affordable major housing market in the first quarter, with only 9.2 percent of homes affordable for households earning the median income.
Citing robust home price appreciation and rising mortgage rates, Yun said that he does not expect affordability to improve in 2018 despite wage growth. As he has in past reports, Yun stressed the need for an uptick in home construction to alleviate the country's supply shortage and resulting decreased affordability.
(Photo: iStock/SpVVK)