Silicon Valley Posts the Nation's Largest Home Price Increases, Seller Returns in the First Quarter
The median home price in San Jose rose to $1.15 million in the first quarter, a year-over-year gain of 33.2 percent.
Almost 60 percent of first-quarter home sales in San Jose were for more than $1 million.
San Jose and San Francisco home sellers raked in the largest returns in the U.S. in the first quarter, a respective 109.1 percent and 73.6 percent.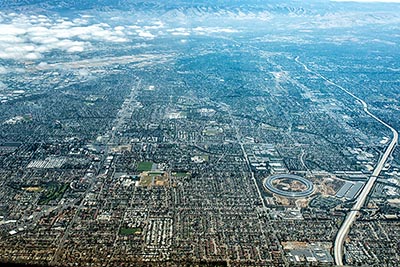 Demand for real estate in Silicon Valley showed no signs of abating in the first quarter, with the San Jose metropolitan area putting up the highest home price appreciation in the U.S. and sellers netting profits of more than 100 percent.
That's' according to ATTOM Data Solutions' latest U.S. Home Sales Report, which puts the median sales price for single-family homes and condominiums in San Jose at $1,150,000 in the first quarter, the highest of the 105 U.S. metro areas included in the analysis. Since the first quarter of 2017, home prices in San Jose have risen by 33.2 percent, also the highest in the country.
Price growth was more modest in San Francisco, up 5.3 percent from the first quarter of 2017 to $750,000. The median home price in San Francisco is now 5.6 percent above its prerecession peak of $710,000. In San Jose, home prices are a whopping 59.7 percent above the prerecession high of $720,000.
Nearly 60 percent of homes in San Jose sold for more than $1 million in the first quarter, compared with about 40 percent with seven-digit sales prices one year earlier. Nationwide, just 4 percent of homes sold for more than $1 million.
Robust price appreciation and big-ticket home prices are benefiting home sellers in Silicon Valley in a major way, with properties turning an average 109.1 percent profit since the time of purchase, the most in the nation. San Francisco sellers posted the country's second-largest returns, an average of 73.6 percent. The Vallejo metro area also ranked in the top five nationwide for largest seller returns, at 58.8 percent.
Silicon Valley's frenzied housing market has produced some mind-boggling news stories as of late. Last week, The Mercury News reported on a burned-out home in San Jose's Willow Glen neighborhood that sold for $900,000, more than $100,000 over its original price. And across the bay in Fremont, a condemned, uninhabitable home recently found a buyer for $1.2 million.
(Photo: iStock/atosan)