Tech tycoon's expansive Palo Alto estate
In 2008, Scott McNealy, Silicon Valley legend and cofounder of Sun Microsystem, and his wife, Susan, completed their dream home in the hills of Palo Alto. Seven years in the making, this stunning view property on thirteen plus secluded acres in the rural and highly desirable western hills of Palo Alto is ideally positioned halfway between San Francisco and San Jose.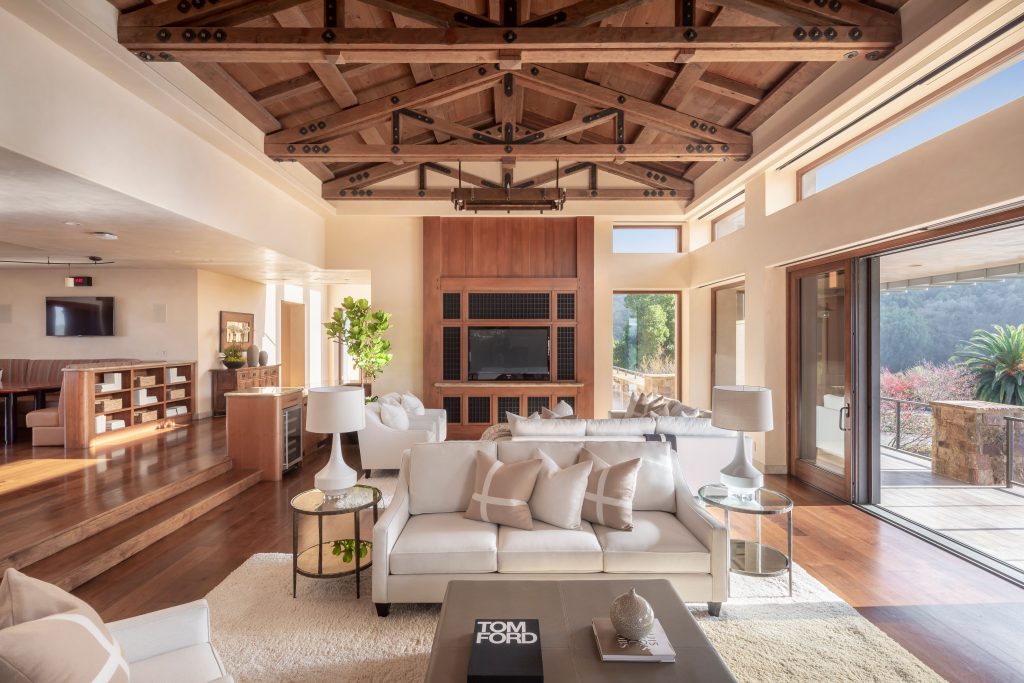 The McNealys' collaboration with noted California architect Thomas Jakway more than delivers on the couple's goal of creating an exceptional multi-use home designed for today's active, modern, and productive owners.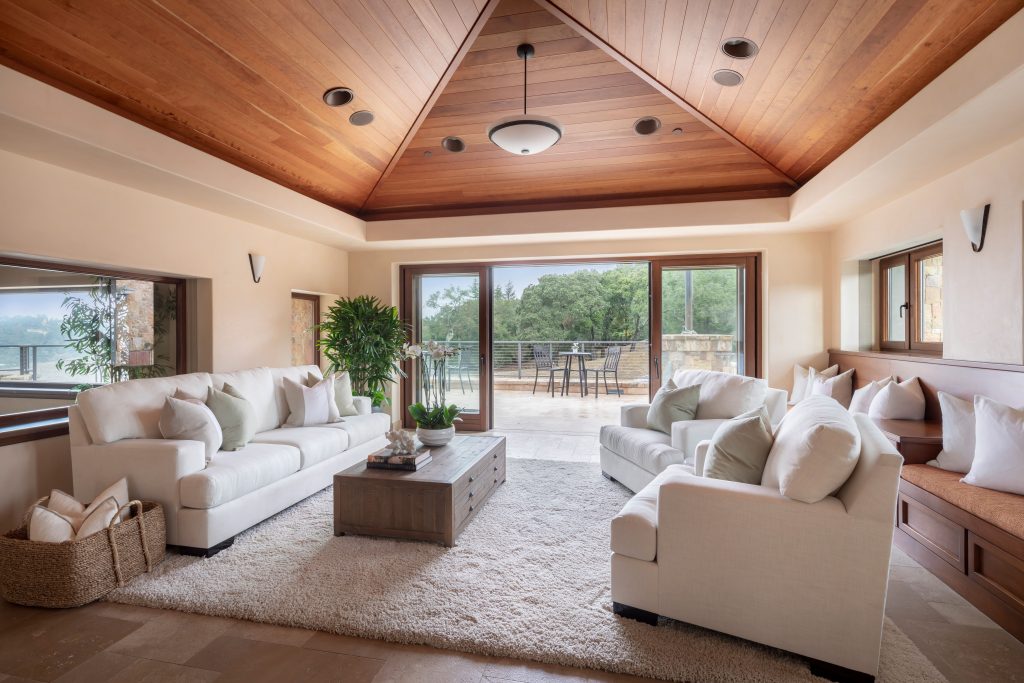 While 610 Los Trancos features twenty rooms in an expansive 32,000 square feet, the four-level estate could never be called palatial. Built into the landscape, its clean lines, neutral tones and natural materials blend into the tranquil setting, wrapped in 360-degree mountain and valley views.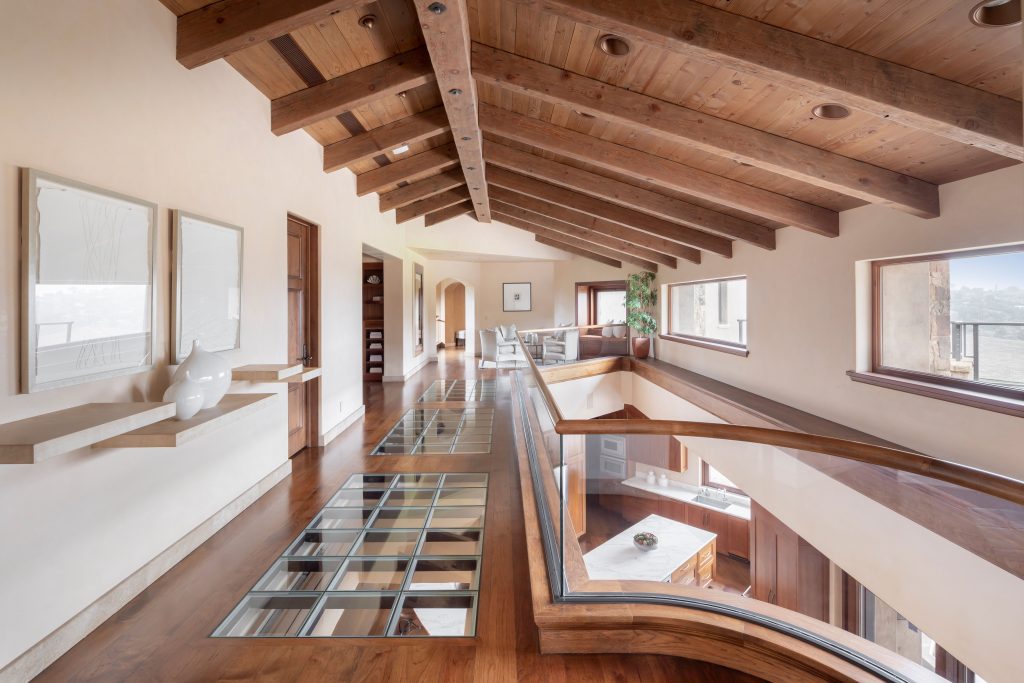 Surrounded by floor-to-ceiling windows and spacious balconies on many levels, the rooms are filled with glowing natural light and sweeping vistas. Multiple outdoor decks on three different levels all enjoy breathtaking views across San Francisco Bay or the foothills to the west.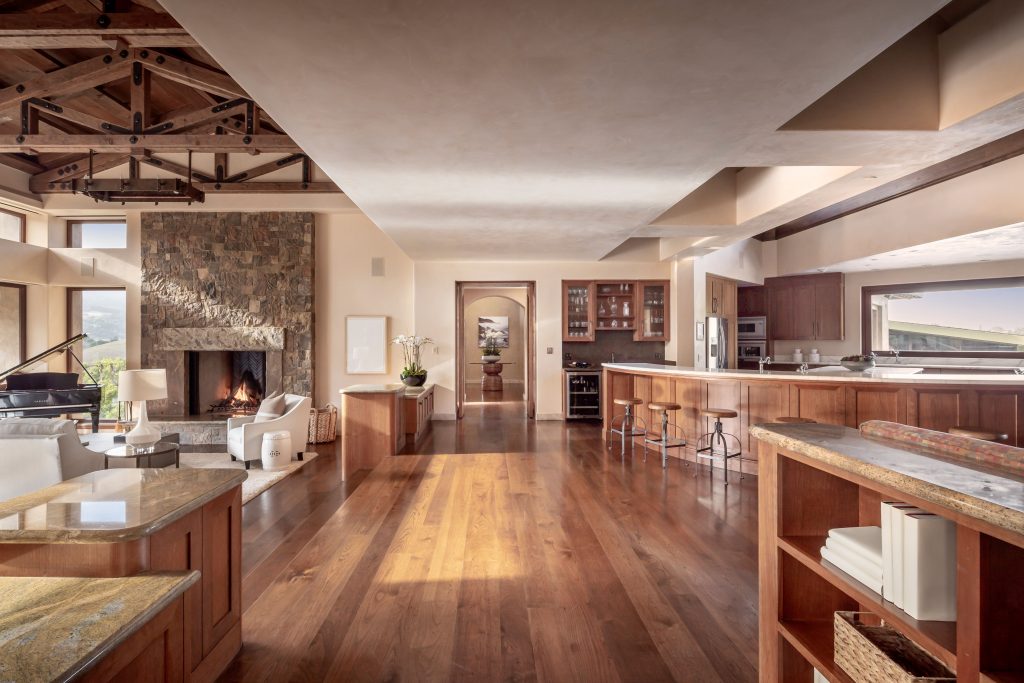 Beyond its expansive master suite, the hallmark of the estate's amenities is its lavish devotion to the family's passion for intimacy, safety, privacy, fitness/wellness, study and entertainment of one to many hundreds of guests. Their home is just that. A home. It includes a spectacular indoor basketball/sport court, climbing wall; and a spa with a steam room and massage area.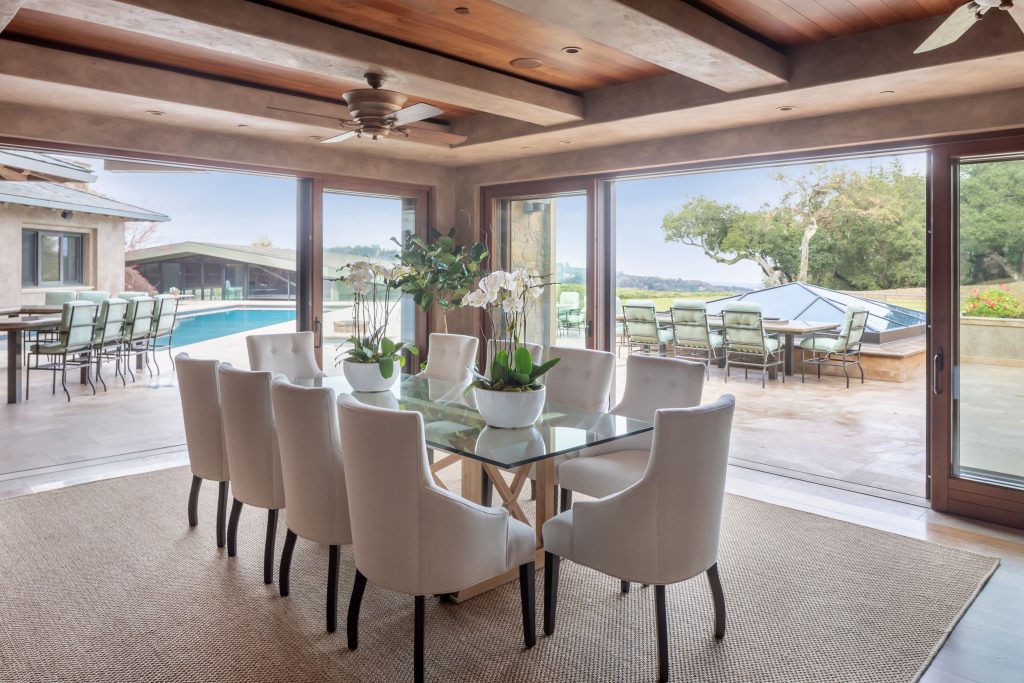 Adjacent to the beautiful outdoor pool, patio and hot tub with three fire features lies a 7,300 square foot flexible-use pavilion that can host car collections, ice hockey, tennis, horses, gymnastics, art studio, you name it.
For golf devotees: Known golf architect, Jay Blasi of Chambers Bay fame, has designed a beautiful 110 yard practice facility with two greens, three traps, multiple tee areas and views that rival any golf course in the Top 100 golf courses. For those who prefer less aerobic workouts, the home's private, club-like atmosphere includes billiards and poker rooms, an elaborate movie theater and a dance floor.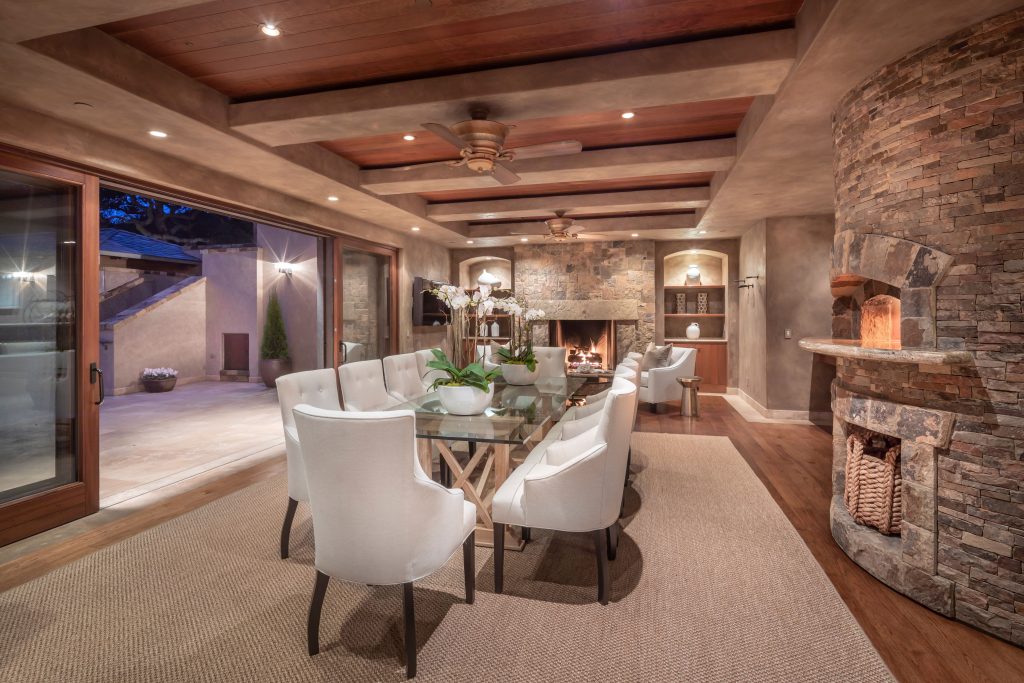 A wine cellar is ready to store vintages from the Sonoma and Napa Valleys, and a detached one-bedroom guesthouse waits to welcome special friends. Extensive advanced security features throughout the property include a safe room, panic buttons, door and window security, privacy gate, and hilltop seclusion. There is also fiber to the home with gigabit network speeds.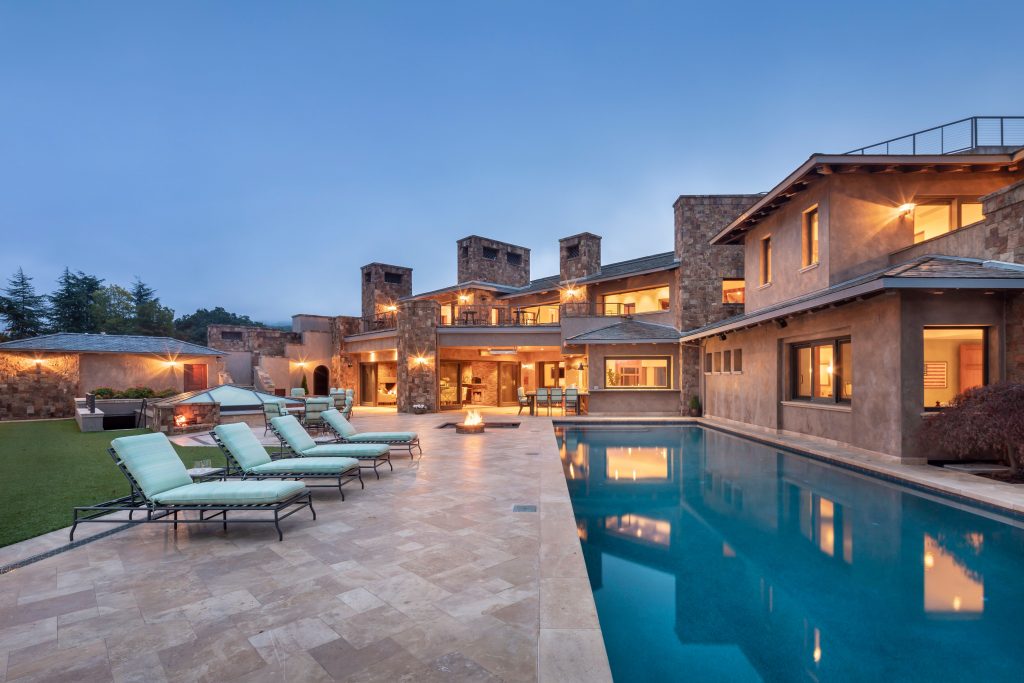 610 Los Trancos is offered at $53,888,000 by Samira Amid-Hozour.