The Power of Voice: A look at notable Black authors
Throughout history, authors have used the art of storytelling to connect and relate to others in powerful ways. An impactful story can inspire hope, transform perspective, and encourage meaningful dialog.
In support of our continued dedication to Diversity, Equity, and Inclusion, the Compass California Blog editorial staff is pleased to feature contemporary author Cole Brown and recognize several other historical Black authors and poets.
Cole Brown recently joined Compass for a Fireside chat in partnership with Accenture. For a video recording of the event, please visit this link.
Cole Brown author of Greyboy: Finding Blackness in a White World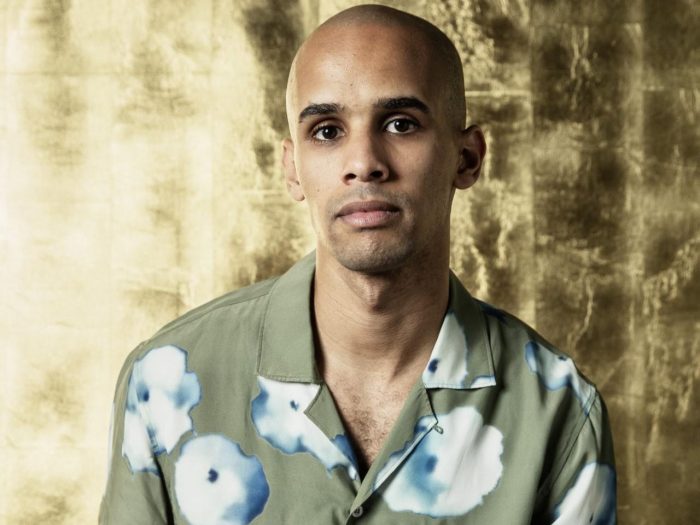 In 2020, Cole Brown published Greyboy, Finding Blackness in a White World. The book, a collection of reflective essays and interviews, explores the Black experience from a unique perspective. Growing up wealthy in Philadelphia, Brown was a Black kid in a predominantly white environment.
As the son of a Fortune 100 executive and grandson of a notable Ethiopian politician, Brown attended mostly white private schools, vacationed at Martha's Vineyard, and was a member of the prestigious Philadelphia Cricket Club. His upbringing caused him to be acutely aware of race and class from a young age, spurring him to later examine what it means to live in-between or in the "grey area."
The critically acclaimed book, Greyboy, received an NAACP Image Award nomination for Outstanding Literary Work — Debut Author. The real, relatable narrative captured the attention of many, including famous entrepreneurs such as Queen Latifah, Anthony Anderson, Sean "Diddy" Combs, and more.
"In the pages of Greyboy, a world of access and angst is revealed with alarming honesty and insightfulness. If you have ever struggled with the anxiety of being the only or the isolation of living between two spaces, this book is a must read!"

Queen Latifah. Rapper, Actress, Singer, Producer
This year, Brown received recognition as a member of Forbes 30 under 30 after the publication of Greyboy. His work subsequently led to a deal with Grown-ish actress Yara Shahidi to develop Greyboy for TV, a deal with Steph Curry's Unanimous Media, and a memoir co-authorship with Bachelor alum Matt James. Click here to read more via forbes.com.
Want to learn more about Cole Brown or buy a copy of Greyboy?
Click here to visit colebrown.com
Dr. Pauli Murray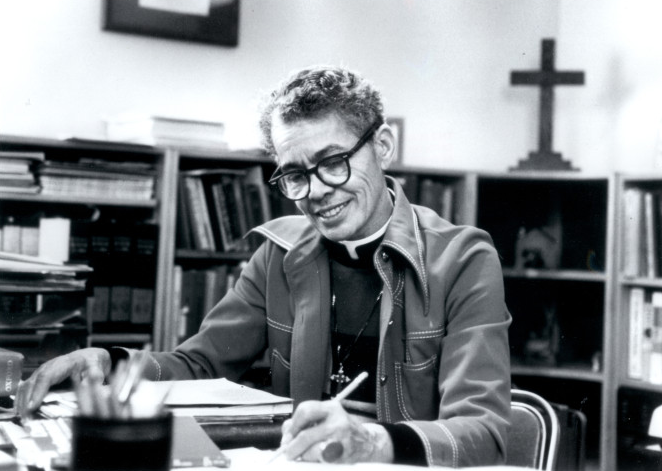 Born in Baltimore, MD in 1910, Anna Pauline "Pauli" Murray was an American civil rights activist who became a lawyer, gender equality advocate, Episcopal priest, and author. In 1940, Murray sat in the whites-only section of a Virginia bus and was arrested for violating segregation laws. This incident led Murray to pursue their career goal of working as a civil rights lawyer.
Murray enrolled in the law school at Howard University. Murray graduated first in their class in 1944. Murray was denied the chance to do post-graduate work at Harvard University because of their gender. Murray earned a master's degree in law at University of California, Berkeley, and in 1965 became the first African American to receive a Doctor of Juridical Science degree from Yale Law School.
As a lawyer, Murray argued for civil rights and women's rights. NAACP Chief Counsel Thurgood Marshall called Murray's 1950 book, States' Laws on Race and Color, the "bible" of the civil rights movement. Murray's other writings include: Proud Shoes: The Story of an American Family, published in 1956 and Dark Testament: and Other Poems, published in 1970. Song in a Weary Throat: Memoir of an American Pilgrimage, was published posthumously in 1987.
Drawn to the ministry, Murray was ordained as an Episcopal priest in 1977.
Visit the Pauli Murray Center for History and Social Justice for more information.
Gwendolyn Brooks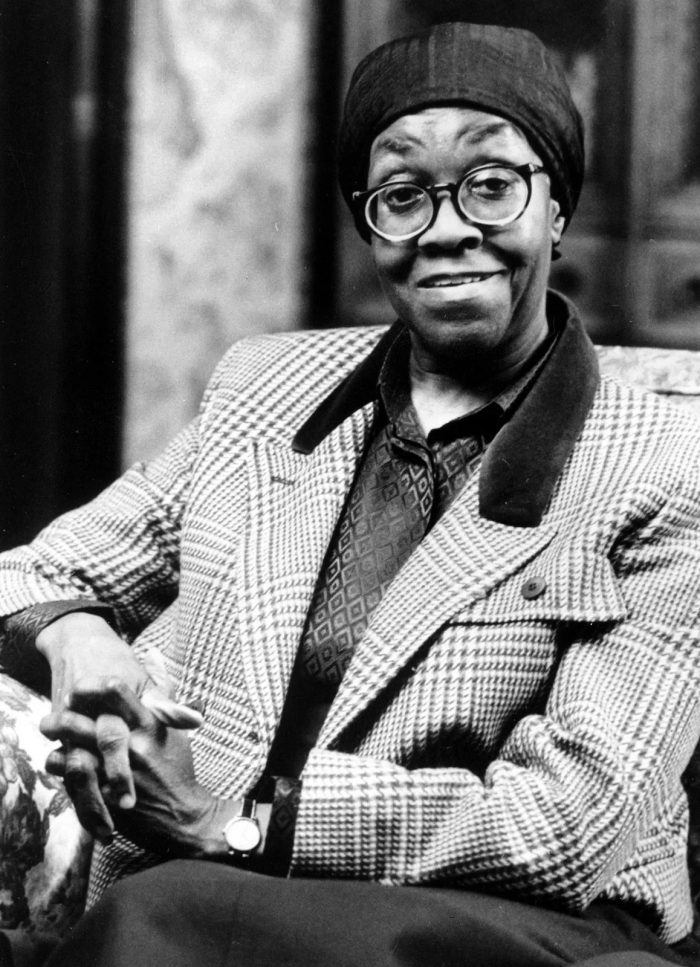 Gwendolyn Brooks is one of the most influential poets of the 20th century. In 1950, she became the first African American poet to win the Pulitzer Prize. The poet was known for her extraordinary depiction of the everyday life of urban Blacks. In the book of poems, Annie Allen, for which she won the Pulitzer Prize, Brooks weaves pros around an African American girl growing up in Chicago.
Want to learn more about Gwendolyn Brooks and her iconic body of work?
Click here to visit poetryfoundation.org.
Toni Morrison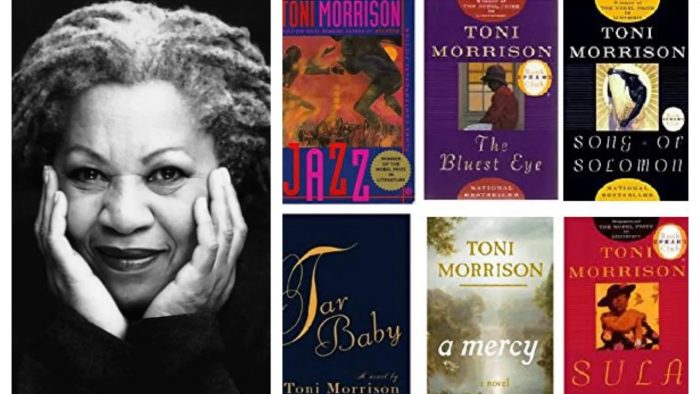 Toni Morrison is a legendary novelist whose poetic style and use of fantasy gave her stories texture and depth. Morrison's novels often centered around the Black American experience in an unjust society. Many of her characters seek to find themselves and their cultural identity. Among her many accomplishments, she received the U.S. Presidential Medal of Freedom in 2012, the Nobel Prize for Literature in 1993, and the Pulitzer Prize for fiction in 1987 for her novel Beloved.

Learn more about the extraordinary life and inspiring works of Toni Morrison via the National Women's History Museum. Click here to visit the website at womenshistory.org.
Maya Angelou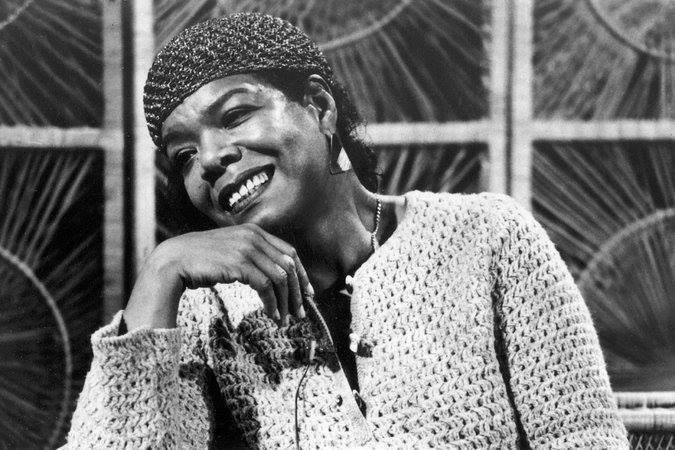 Maya Angelou is a famous author, poet, and civil rights activist. Angelou rose to prominence in 1969 with the publication of "I Know Why the Caged Bird Sings." The book challenged the social boundaries of the time by covering the taboo topic of sexual abuse. However, while many schools initially banned the book, it later became a course staple at college campuses worldwide.
Angelou wrote 36 books with more than 30 bestselling titles in her lifetime. She was honored with the Presidential Medal of Freedom in 2010 and was also the first Black woman featured on U.S. quarters. The multi-talented artist was also awarded The National Medal of Arts. She received three Grammy Awards for her spoken-word albums and two NAACP Image Awards for Outstanding Literary Work. Angelou was also the first Black woman to write a screenplay for a major film release and the first female inaugural poet in U.S. presidential history.
Click here to learn more about Maya Angelou via mayaangelou.com.
Frances Harper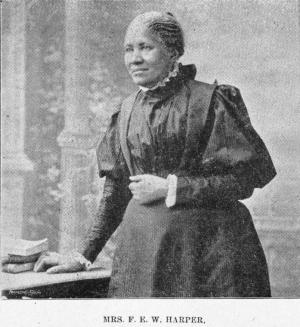 Frances Harper is a notable author, poet, and influential American abolitionist and suffragist. In fact, Harper was the first African American to publish a short story. As a reformer, she was heavily involved in the women's rights movement, the temperance movement, and the civil rights movement. Her writing themes often circled around women, womanhood, racial injustice, equality, and freedom.

Want to learn more about the life and poetry of Frances Harper? Click here to visit womenshistory.org.
Langston Hughes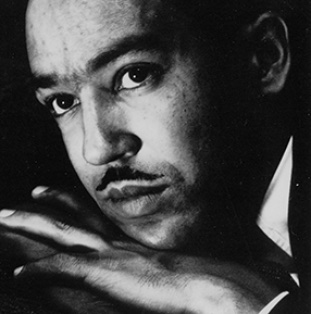 Often attributed as the most prominent and influential authors of the Harlem Renaissance, Hughes' candor and narrative prowess made him one of the earliest innovators of jazz poetry. His writing themes often challenged social norms by exploring cultural heritage, Black pride, social injustice, the dreams of African Americans, and the importance of music. Hughes' unique writing style and unforgettable lyrical prose made him a leading voice of his time.

Click here to read more about Langston Hughes via poetryfoundation.org.
Richard Wright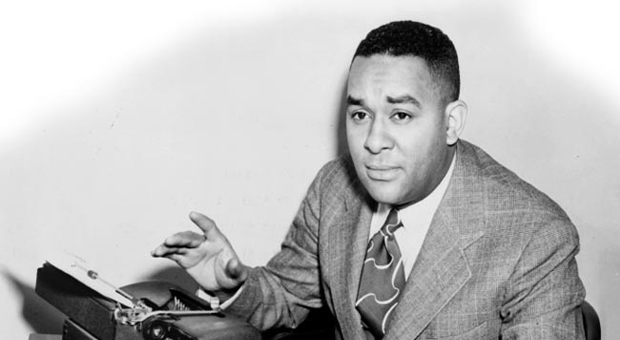 Richard Wright is a classic American author, novelist, and poet. He published his first short story when he was only 16. Wright is best known for his 1940 bestseller Native Son and the 1945 autobiography, Black Boy. Many of Wright's novels touched on racial discrimination and segregation.

Click here to learn more about Richard Wright via famousauthors.org.
James Baldwin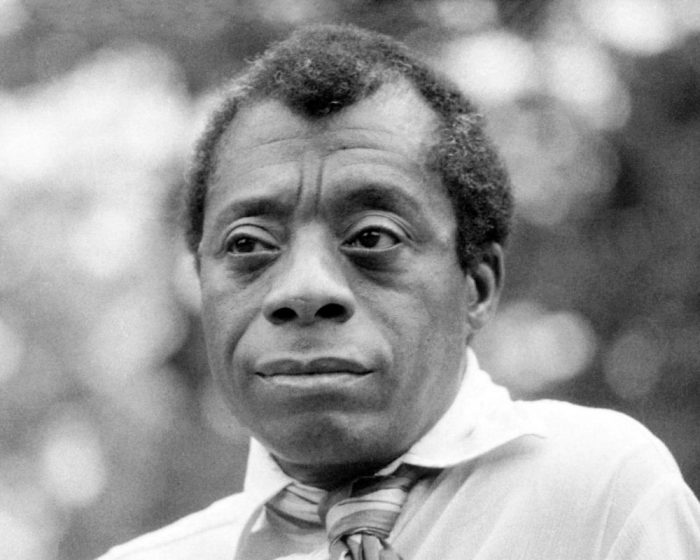 James Baldwin is a beloved writer and activist. Known for his eloquent and thoughtful writing style, Baldwin passionately covered the subject of race in America. His unique psychological perspective captivated audiences through acclaimed novels, essays, and plays. Baldwin is best known for Notes of a Native Son, Nobody Knows My Name, The Fire Next Time, and Go Tell It On The Mountain.

Click here to read more about James Baldwin via biography.com.
---
We are proud to highlight these iconic Black writers. If you have suggestions on other inspirational people or businesses, please share their names in the comments below.