Wage Growth Is Outpacing Home Price Growth in Major Bay Area Job Centers
Nationwide, housing affordability is at its lowest level in more than 10 years in the fourth quarter.
Wages are growing faster than home prices on an annual basis in San Francisco, San Mateo, and Santa Clara counties.
Marin County is the nation's second-least affordable housing market, with the average household needing to spend more than 120 percent of its annual wages to purchase the median-priced home.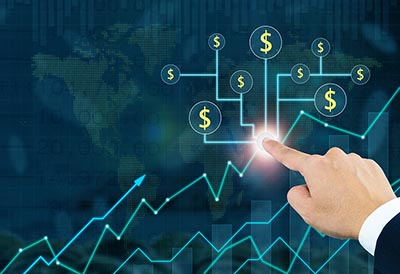 Although major California housing markets remain far less affordable than the U.S. average, incomes are finally growing faster than housing prices in the Bay Area's biggest job markets.
ATTOM Data Solutions' latest U.S. Home Affordability Report says that the average American household would spend 35.0 percent of its average income to afford the median-priced $241,250 home as of the fourth quarter, assuming a 30-year, fixed-rate mortgage and a 3 percent down payment. Housing affordability has reached the lowest point in more than a decade, with 76 percent of measured markets now less affordable than their long-term averages.
The U.S. median home sales price was up by 9 percent from the fourth quarter of 2017, while wages grew by 3 percent. In a statement accompanying the report, ATTOM Data Solutions Senior Vice President Daren Blomquist said that wage growth outstripped home price appreciation in more than 20 percent of U.S. housing markets, including some high-priced areas.
Year over year, incomes grew faster than home prices in five Bay Area counties: San Francisco, San Mateo, Santa Clara, Napa, and Sonoma. The other four Bay Area counties and Los Angeles County saw higher home price growth than income increases.
Marin County is America's second-least affordable housing market, with 124.1 percent of the average income needed to purchase the median-priced home. Elsewhere across the Bay Area, the amount of income a buyer would spend on a home ranges from 92 percent in San Francisco County to 56 percent in Solano County. Los Angeles County homebuyers would fork over 73 percent of their annual wages to afford the median-priced home.
Buyers require annual incomes of more than $100,000 to afford a home in 15 percent of U.S. counties, and that certainly includes the Bay Area's most expensive enclaves. Four of the five counties with the largest income requirements are located in the region: San Francisco ($375,491), San Mateo ($368,242), Marin ($315,524), and Santa Clara ($308,178).
(Image: iStock/Foryou13)