What Are First-Time Homebuyers' Biggest Regrets?
Buying a house that was too small is the biggest mistake that first-time buyers of all age groups say that they made.
Almost half of first-time buyers did not financially plan for unexpected maintenance costs with the initial year of owning a home.
Regrets aside, about two-thirds of all buyers say that they were completely or mostly happy with their first home.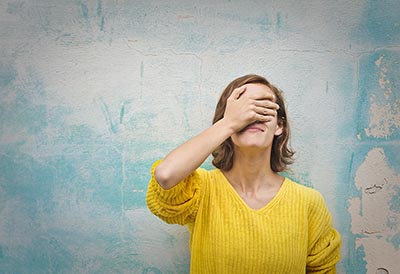 Anyone who is shopping for a home for the first time likely feels some apprehension, but learning from the mistakes of other real estate newbies can help buyers make better decisions.
A survey conducted by Porch.com asked about 1,000 Americans of all age groups about their biggest misfires when they purchased their first home. The No. 1 issue for all generations was buying a house that was too small, cited by 22 percent of baby boomers, 20 percent of Gen Xers, and 15 percent of millennials. Fifteen percent of millennials also reported not having enough money saved, which lines up with recent poll results finding that amassing a down payment is that generation's biggest barrier to homeownership.
Another common blunder is underestimating the true cost of owning a home, an error made by 14 percent of baby boomers and millennials and 12 percent of Gen Xers. Nearly half of first-time buyers did not financially prepare for additional maintenance costs within the first year of owning their homes, a particularly unfortunate oversight considering that 44 percent of Americans who purchase property need to repair some aspect of it within that time. As one respondent from Texas told Porch.com, "Add 10 percent to the purchase price to account for maintenance within the first three years or so."
Acquiring new appliances is the most common home upgrade that first-time buyers face, cited by 16 percent of respondents. Thirteen percent needed a new roof, 11 percent replaced the climate-control system, 10 percent spent money on landscaping, and 9 percent installed new floors.
While a home's location was key to first-time buyers of all generations, a property that fell within budget was the most critical factor, with about two-thirds of baby boomers and Gen Xers and half of millennials pointing to finances as the biggest reason they purchased the home that they did. One Illinois woman who responded to the survey advises other first-time buyers to stay under their budget and exercise patience when customizing the home to their liking.
The good news is that even if Americans bought a home that was too small, needed too much work, or busted their budget, most are happy at the end of the day. Sixty-nine-percent of baby boomers, 68 percent of Gen Xers, and 66 percent of millennials describe themselves as totally or mostly satisfied with their homes. By contrast, less than 5 percent of all generations said that they were completely or mostly unhappy with their real estate purchase.
(Photo: iStock/Marisa9)