Where We Are Now: April 24, 2020
Work From Home — Day 39
What is Your Risk Profile?
5:00AM PST
Team –
What is your risk profile?
Do you know? Have you thought it through?
Risk is personal. It can be empowering or limiting. Risk can involve limitations — physical, emotional, or intellectual. More times than not, risk tolerances are a function of self-imposed limits.
Scott Gibson, former CEO of Gibson International, has on his e-mail signature, "What would you attempt to do if you knew you could not fail?" What's your answer? Do you live it?
I truly believe risk tolerances are self-imposed. I've been through multiple personal risk cycles, failures, and successes in life. My failures have been some of the most powerful lessons in life.
Each time we take a risk it has a lesson — doesn't matter if you failed or succeeded — make sure the lessons are learned and not forgotten.
In our business, we are paid on a contingency basis, but I do not think we are generally risk takers. We do the same today as we did yesterday, so we do not upset "our apple cart."
If nothing else, we all need to get out of our comfort zone and make magic happen. I love this visual!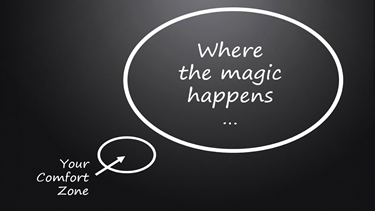 What is your choice on magic and risk? How are you planning, executing, and holding yourself accountable?
My failures in life have defined my success. Without them, I would be starved of experience and knowledge. Today, these experiences encourage me to take more risk.
Reflect on the Great Recession, 2008 to 2011, we all survived. Part of the survival was the risk thrown at us. We did not take the risk, we inherited it. You have seen it before. Hard but not fatal.
We never wanted to relive that risk or experience again but here we are in Coronavirus.
We have seen the movie; we didn't really want to see it again. The beginning is so very similar — a full economic disaster. The end of this movie will be robust for the housing market.
Get out of your comfort zone and take some risk! This is an opportunity-rich environment for risk takers!
We all just want a little more than our fair share of opportunity. Make it happen!
This is Where We Are Now.
Thanks!
Mark
Mark A McLaughlin
Work From Home — Day 39 — Closing Bell
Meet Our Unicorn
1:07PM PST
Team –
I walked into my bank today wearing a mask. That's odd!
Meet our Unicorn, Eric Altree, top performer, San Francisco office and Marin County resident. Eric went heli-skiing March 13-16, 2020, learning upon his return, one of the helicopter passengers had the Coronavirus. Eric tested positive as well and spent the next fourteen days quarantined in a small cottage in Mill Valley, CA.
On one of the last days of quarantine, Eric wrote a second offer on a San Francisco property for one of his clients. The property had been previously toured. Listed at $25 million, Eric ratified an offer, in a multiple offer situation from quarantine!
2646 Union Street, San Francisco, CA was listed by Val Steele, top performer in our San Francisco office as well. Val, no stranger to the thin air of $20 million+ listings, was now navigating multiple (3) all cash offers on the same property while thick in the middle of SIP. Go figure!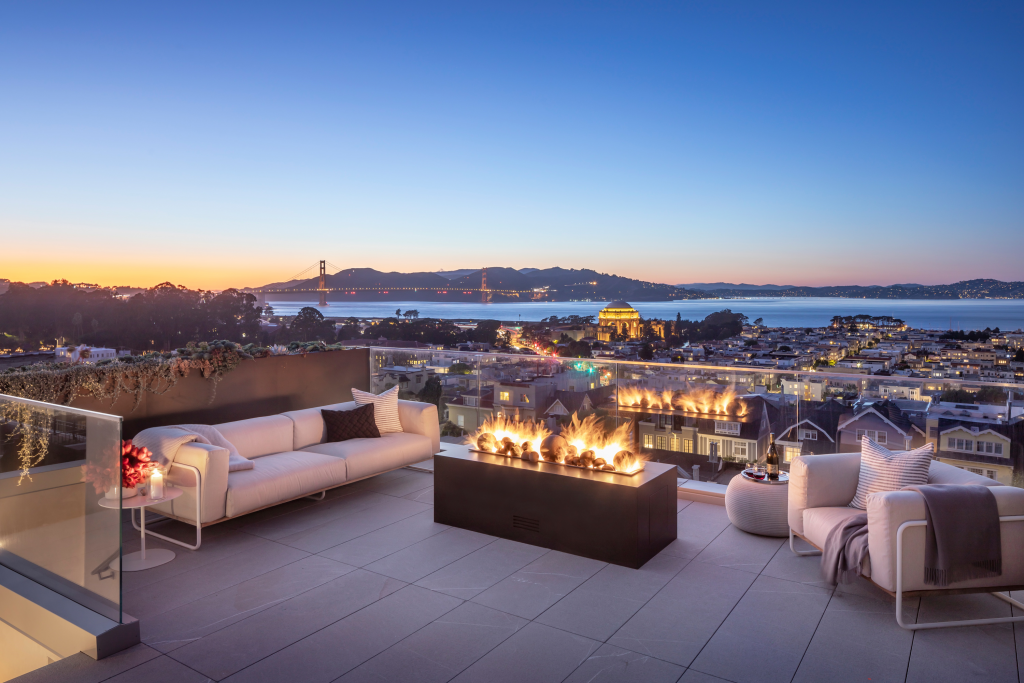 Like wearing a mask to a bank, who would have guessed 40 days ago that quarantine, Coronavirus, multiple offers, $25 million, and closed would be in the same sentence?
Eric is truly our first Coronavirus Unicorn. I'll bet Eric was thrilled to have Val as the listing agent. I too have seen Val in action for years. She is a gifted negotiator, calm, and manages high-octane personalities exceptionally well.
We will have more "firsts" in our future. This one is indeed special.
Enjoy the weekend.
This is Where We Are Now.
Thanks!
Mark
Mark A McLaughlin