Inner Mission Neighborhood
---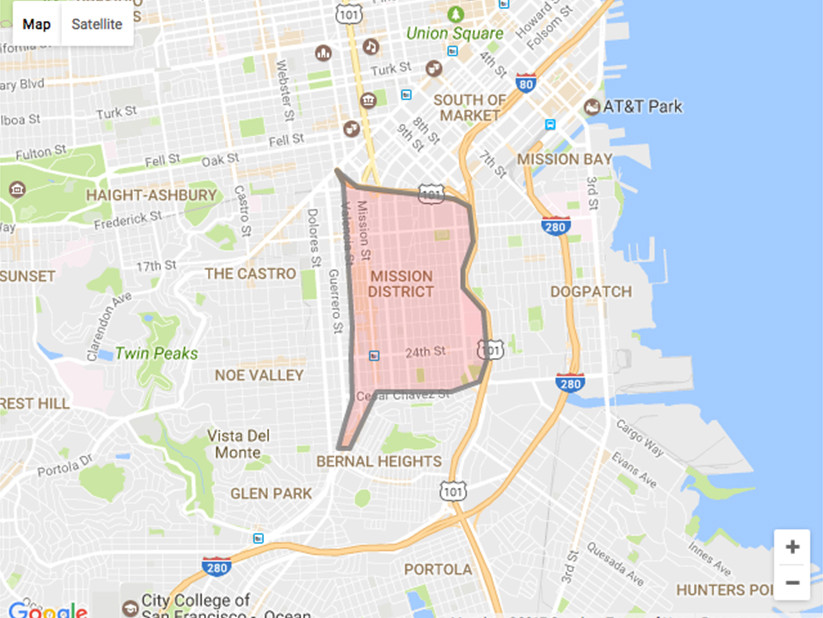 ---
The Inner Mission is one of San Francisco's most vibrant neighborhoods. Homes in the neighborhood include grand, century-old houses, smaller Victorian cottages, and new condo developments that have sprung up in the past couple of years.

Stroll along Valencia Street any evening, and you'll experience an urban planner's dream: thousands of young residents out for a bite to eat; a standing-room only crowd at the Make Out Room; tuning up their bikes at Freewheel Bike Shop; or checking out the latest avant-garde performance at Dance Mission Theater.
The neighborhood is home to dozens of restaurants serving numerous styles of cuisine, including many taquerias, for which the neighborhood has become famous. Dave Eggers' 826 Valencia foundation for kids offers writing workshops next to Paxton Gate, a store full of curiosities designed to spark anyone's imagination.

Access to public transportation is plentiful in the Mission. In addition to multiple bus lines there are two Bay Area Rapid Transit (BART) stations at 16th Street and Mission Street and 24th Street and Mission Street.