Pacifica Neighborhood
---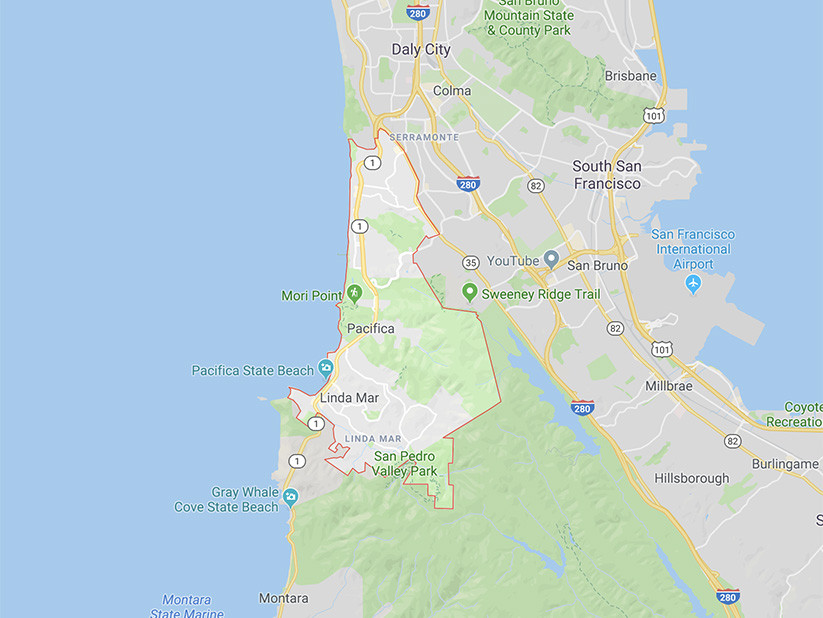 ---
Known for its beaches, hiking, and annual Pacific Coast Fog Festival, Pacifica is a popular spot for surfers and outdoor enthusiasts, who are drawn to the city's rugged coastline and rolling hills.
The city of approximately 39,000 is located north of Half Moon Bay along the coast and includes Linda Mar and Rockaway beaches. Pacifica got its name during a 1957 contest and is inspired by an 80-foot statue built by sculptor Ralph Stackpole in the late 1930s. While the original statue no longer exists, one sculptor's working model stands on the front stairs of Pacifica's City Hall, while another occupies the City Hall's council chambers.
A skate park is available for skaters of all abilities, and citywide Wi-Fi service is available for residents, visitors, and businesses.
The Sanchez Adobe history site dates back to prehistoric times and served as an Indian village, cattle ranch, and mission farm -- among many other uses. It is the oldest building in San Mateo County, according to Pacifica's website.
The median household income in Pacifica is $100,000, and the median home value is $634,000 according to 2016 United States Census Bureau estimates. Of Pacifica's 14,523 housing units, 68 percent are owner occupied.