Santa Clara Neighborhood
---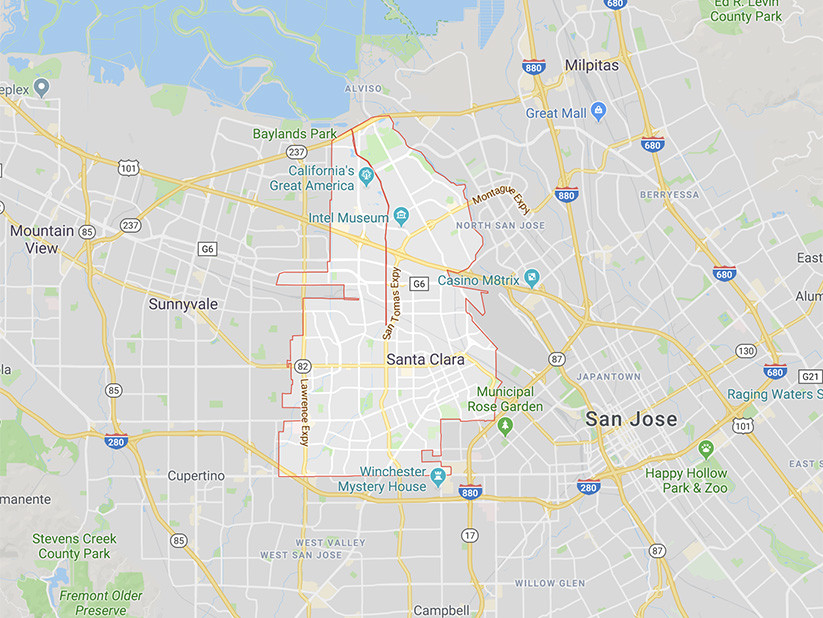 ---
Santa Clara is one of the most populous cities in Silicon Valley, with 125,000 residents. It is also the home of the San Francisco 49ers, who play at the recently built Levi's Stadium.
Like much of Silicon Valley, Santa Clara attracts tech workers, and the city is home to nearly 80 corporations in the industry, including Intel Corp., McAfee Inc., and Trident Microsystems. Tucked between Sunnyvale, Cupertino, and San Jose, the city offers easy access to Highway 101 and state Route 82. Santa Clara has both Caltrain and Amtrak stations, and the Santa Clara Valley Transportation Authority operates light-rail trains that lead directly to the Santa Clara Convention Center.
Santa Clara boasts nearly 40 parks, as well as a highly ranked library. California's Great America theme park is also located in the city, as is the Triton Museum of Art.
According to 2016 United State Census Bureau estimate, the median income in the city was $99,000, and the median home value was $674,000. Of the 45,147 housing units located in Santa Clara, 44 percent were occupied by the owners.